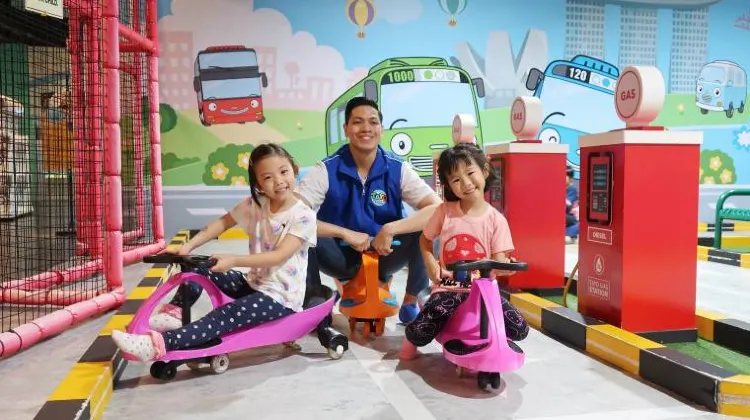 If you're looking for a unique and exciting adventure for your little ones in Singapore, look no further! Secure your Tayo Station tickets and get access to this indoor playground at Downtown East!
Tayo Station is themed around the popular South Korean animated series, Tayo The Little Bus and is a haven for children aged 0-12 years.
In this article, we'll guide you through everything you need to know about securing your Tayo Station tickets for an unforgettable day of fun.
Tayo Station Overview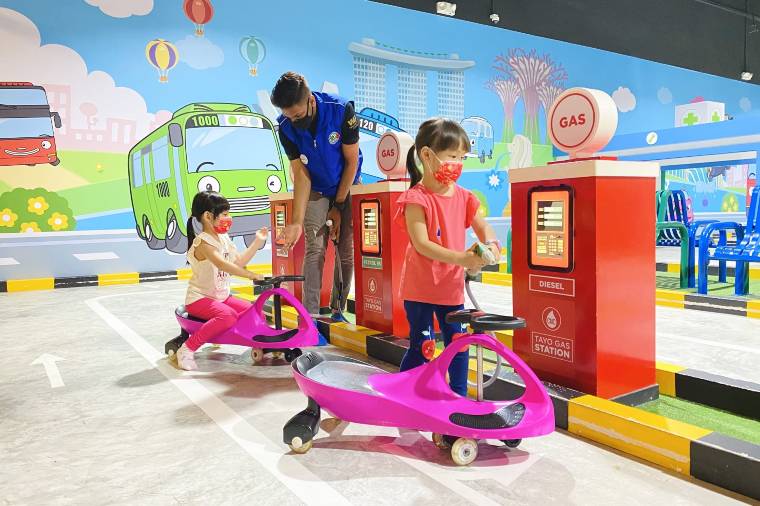 Tayo Station is more than just a playground; it's an immersive experience that engages children in purposeful play and learning. The star attractions include Tayo's Road Circuit, a creative child-sized street scene filled with fun spaces like the Garage, Wash n'Go, and Gas Pump Kiosk.
There's also Poco's Hinoki Play, which allows kids to engage in sensory play, and the 3-storey-high Gani's Playground and Ball Pool equipped with a Cliff Wall.
Your Tayo Station tickets grant you access to the entire playground and all its attractions. But where can you get these tickets, and how much do they cost? Let's find out.
What To Expect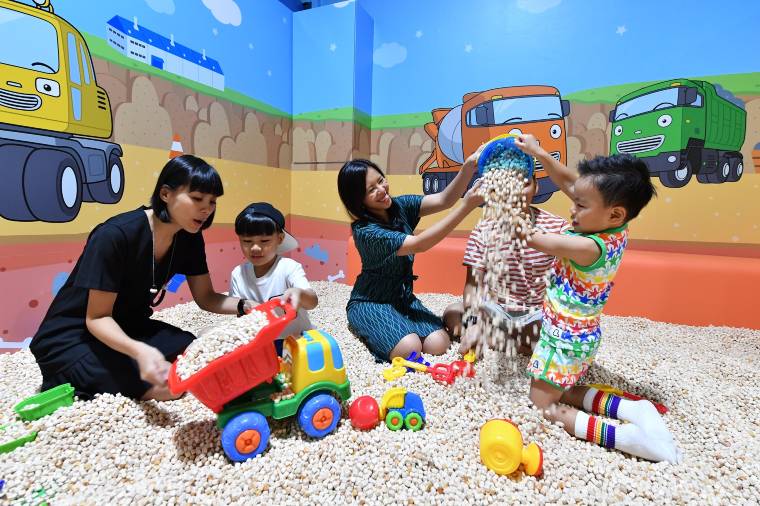 When you purchase Tayo Station Tickets, you're buying more than just entry to a playground; you're investing in a day of fun, learning, and adventure for your child. The playground is designed to be educational and engaging, with various zones that cater to different age groups and interests.
For instance, Tayo's Road Circuit is perfect for children who love vehicles and roads. They can pretend to drive buses, cars, and trucks around a child-sized city, complete with traffic lights, petrol stations, and car washes. On the other hand, Poco's Hinoki Play offers a sensory play experience with Hinoki wood cubes, known for their health and relaxation benefits.
Best Time To Visit Tayo Station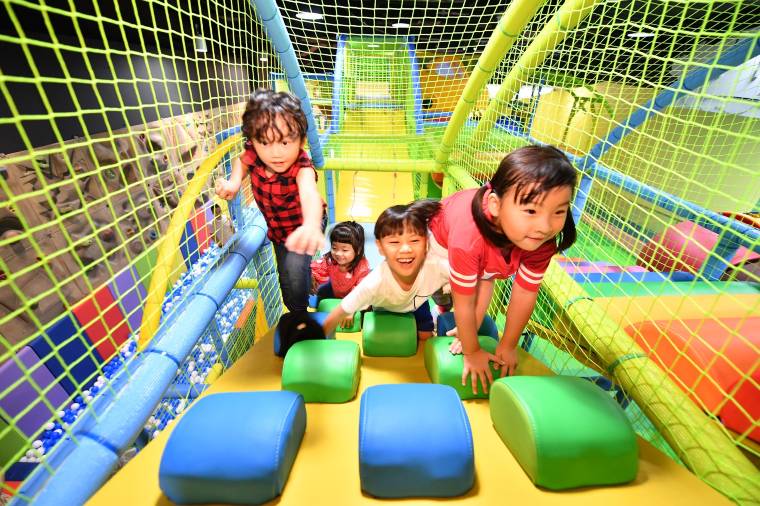 Tayo Station is open all year round, making it a perfect destination for both weekday and weekend adventures. However, it's worth noting that the playground can get quite busy during school holidays and weekends. If you prefer a quieter experience, consider visiting on a weekday.
Remember to check the official Tayo Station website for the most up-to-date information on opening hours and any special events that might be happening.
Essential Visitor Information
Address
Tayo Station is conveniently located at E!Hub in Downtown East, Pasir Ris. The full address is Market Square @ Downtown East E!Hub, Level 3, 1 Pasir Ris Close, Singapore 519599.
Opening Hours
Tayo Station is open from 11:00 AM to 8:00 PM from Sunday to Thursday, and from 11:00 AM to 9:00 PM on Friday, Saturday, and the eve of Public Holidays.
Tayo Station Tickets Options
Where to buy tickets
Tayo Station Tickets can be purchased directly from the Tayo Station official booking site. Alternatively, tickets are also available on various online platforms such as here at Trip.com.
We offer competitive prices and may have special promotions, so it's worth checking them out.
How much are the tickets
The price for Tayo Station Tickets varies depending on the day of your visit. On weekdays, a ticket costs S$26 (Child + Adult), while on weekends, the price increases to S$30. These prices are standard across most platforms, but do keep an eye out for any discounts or promotions that may be available.
2 Hours Weekend/PH
3 Hours Weekend/PH
(Online exclusive)
2 Hours Weekday
Child and Adult Admission 9 months to 12 years old
S$30.00
S$36.00
S$26.00
Additional Adult
S$8.00
S$10.00
S$8.00
Baby Ticket 9 months and below
S$10.00
S$12.00
S$10.00

How To Get To Tayo Station
Nearest MRT
The nearest MRT station to Tayo Station is Pasir Ris MRT station on the East-West Line. From the MRT station, it's a short walk to Downtown East where Tayo Station is located.
Bus
Several bus services stop near Downtown East, including services 3, 5, 6, 12, 17, 21, 89, 354, and 358.
Taxi
If you prefer a more direct route, taxis and ride-hailing services like Grab are readily available throughout Singapore. Simply set your destination to "Downtown East" or "Tayo Station."
Tips For Exploring Tayo Station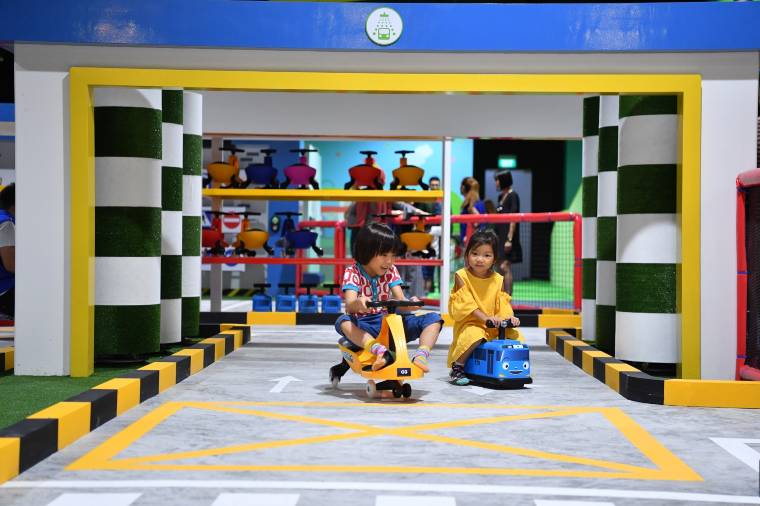 When visiting Tayo Station, remember to bring socks for both adults and children as they are mandatory for entry. It's also a good idea to pack some snacks and water as children are bound to get hungry after all the fun. However, do note that food and drinks are only allowed in the designated eating area.
For the best experience, plan to spend at least a couple of hours at Tayo Station. This will give your children enough time to explore all the different areas of the playground. Lastly, don't forget your camera to capture all the fun moments!
Other Attractions In Singapore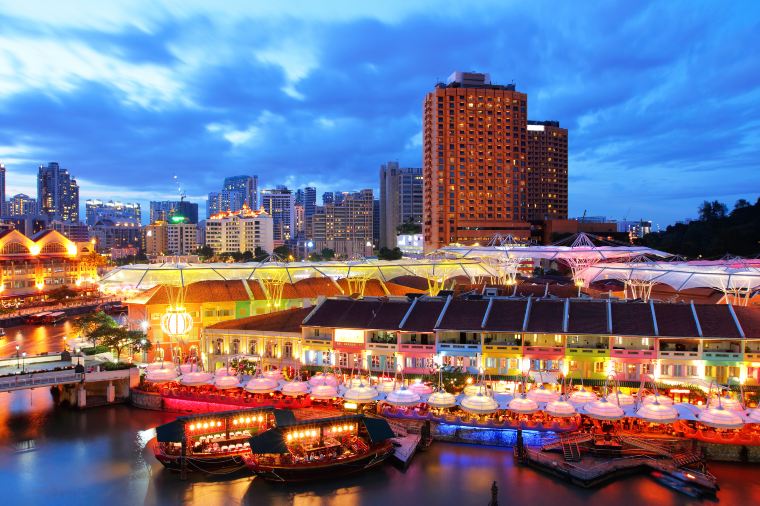 Lots to see in the Lion City
The Tayo Station is just one of the many attractions that make Singapore a must-visit destination. From the charming Cloud Forest to cruising along Singapore River, there's something for everyone in this vibrant city-state.
Here's a quick reference to other top attractions in Singapore:
Theme Parks and Adventure Experiences
Nature and Wildlife
Museums and Educational Attractions
Unique Experiences and Tours
FAQs: Tayo Station Tickets
Can I buy Tayo Station Tickets at the venue?

Yes, you can buy tickets directly at Tayo Station. However, to avoid queues and ensure availability, it's recommended to purchase your tickets online in advance.

Are there any age restrictions at Tayo Station?

Tayo Station is suitable for children aged 0-12 years. However, children under the age of 9 must be accompanied by an adult at all times.

Can I bring my own food and drinks to Tayo Station?

Yes, you can bring your own food and drinks, but they are only allowed in the designated eating area.

Are there any discounts available for Tayo Station Tickets?

Discounts may be available during promotional periods or when you purchase tickets from certain online platforms. It's best to check the official Tayo Station website or other ticket platforms for the latest promotions.

What should I wear to Tayo Station?

Comfortable clothing is recommended as children will be running and playing. Socks are mandatory for both adults and children.
Tayo Station Tickets Conclusion
Tayo Station offers a unique and engaging experience for children, making it a must-visit attraction when you're in Singapore. With various play areas designed to stimulate children's imagination and learning, it's a place where fun and education go hand in hand.
Whether you're a local looking for a fun weekend activity for your kids or a tourist seeking unique experiences for your little ones, Tayo Station won't disappoint. Remember to secure your Tayo Station tickets in advance to ensure a smooth and enjoyable visit.