https://sg.trip.com/travel-guide/destination/majorca-island-9862/
Experience Majorca Island
What to Do
Looking for things to do in Majorca Island? We provide up-to-date info on everything from must-see scenic spots to local hangouts.
More
Where to Stay
Discover the most popular places to stay in Majorca Island, complete with recommendations from fellow travelers and special hotel offers.
More
What to Eat
Want to eat like a local? Don't miss out on these top Majorca Island dishes and foodie spots.
More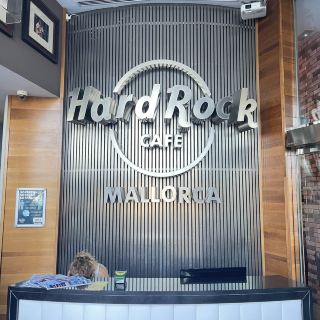 #CelebrateWithTrip Mallorca is one of Spain balearic island in the Mediterranean seas . it famous for it beach resort and of cos the night life. Getting there is easy you can fly direct from Madrid or Barcelona they have few flights every day For me I fly from Ibiza to Mallorca which take less than an hour Renting a car to get around is recommended as it will make travelling around the island easier .But be warm car park is a gem very hard to find a parking the downtown Plama With a car can drove around the island to explore the beaches which it famous for in short if you love beaches this is one of the place you have to go as the view is supper stunning #beachlife

MaxBurger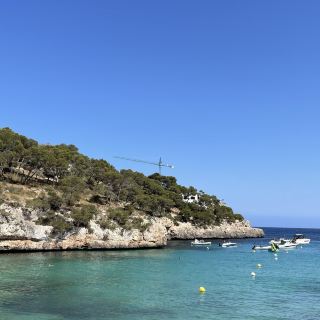 Mallorca, Illes Balears, Catalonia - Spain. 🇪🇸 What to do in Mallorca? 🔍 Mallorca is known for its beautiful Mediterranean coastline with stunning beaches, limestone mountains, Spanish architecture,... 🏖️🌊🏰 A must if you travel there is doing a route for all the "Calas"; idyllic blue water beaches to relax, rent a boat or practise some activities and enjoy with friends having a good time. You also have to watch the sunset from a mountain viewpoint, you will enjoy a lot the views, for sure! And finally, have a walk on the city center, where you can find the Cathedral. Enjoy travelling! ✈️ 1st photo: Cala Sant Vicenç, Pollença 2nd photo: Es Colomer viewpoint views 3rd photo: Cathedral of Santa Maria of Palma 4th photo: Sunset from Es Colomer viewpoint of Pollença #mytripvlog #spaintravel #catalonia #beachlife #island

Evitta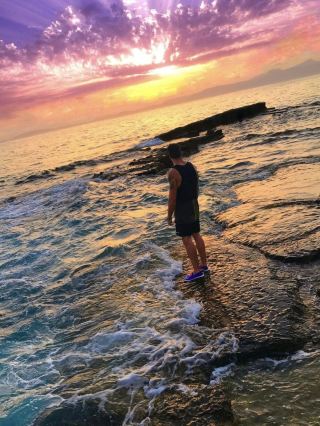 Who doesn't love sunsets? Mallorca's sunsets are stunning, peaceful and beautiful. There are diverse and inspiring like a nature painting. We are sunset's lovers, and you?✨ #passionpassport #spain #sunsets #sunset #summervacation #naturalwonders #nature #beachlife #beaches #beach

Raquel Monreal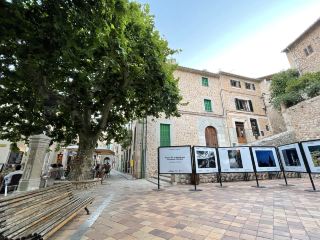 3 things to do in Mallorca that aren't the beach! While the island is surrounded by beautiful beaches, Mallorca has so much more to offer! 1. Go hiking at Fornalux & Biniaraix: The hiking route we chose was a moderate loop trail that takes you through Fornalux and Biniaraix in 2 hours. More than an hour later, we arrived at Fornalux and took a break in its town center. The village is lined with beautifully well-preserved stone houses with red tiles and green window shutters. We passed by the second village, Biniaraix, on the way back. This is another quiet town that has been kept in its original condition throughout time, with just a few restaurants and B&Bs, the town fit nicely into the hike. 2. Take a catamaran boat tour: Instead of going to the beach, we choose to have a relaxing day at sea with the catamaran half-day tour. At 9am, we boarded the spacious catamaran and were served fresh mimosas on board. We left the bay and sailed towards our destination, Cala Vella. This boat tour included a lunch buffet onboard and drinks were available for purchase. We sailed for about 1.5 hours to get to Cala Vella, a quiet small cove area 20 km east of Palma. The boat had snorkeling equipment for purchase, however, towels were not provided so be sure to bring your own! The price of the boat tour per person is 60 Euros so its not cheap! 3. Ride a bus up to Cap de Formentor About an hour away from Palma, Cap de Formentor is 384 m above sea level and provided us with a 360-degree view of the island as well as the ocean. To get to the Formentor Lighthouse, we parked our car at the designated parking lot and rode a bus for 30 minutes to get up the mountains. The bus ride took us across the windy and intense landscape of the cap but the view at the end of the ride is worth the journey. The bus made hairpin turns until it reached the lighthouse at the top of the hill. The lighthouse itself wasn't much to look at since the main attraction was the panoramic view of the ocean. #summervacation#beachvacation#hikingtrails

M_Kangaroo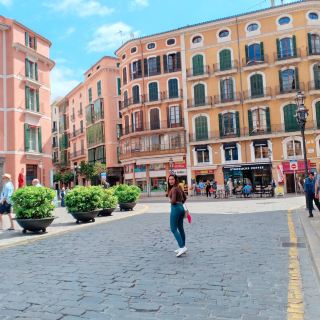 Palma de Mallorca is a major holiday destination that has a rich cultural heritage inherited from the communities of Romans, Moors and Catholics. From its massive cathedral to its soft sand beaches to its delicious food specialities, there's no wonder why Palma is so popular today.Palma's Old Town is a very pleasant and compact area to stroll around. It hosts a lively scene of quaint cafés and restaurants, as well as art galleries and boutiques.Locally called La Seu, the Cathedral of Santa Maria of Palma sits in the south of the Old Town, a stroll away from the port. It's built in golden sandstone and is designed in a stunning Catalan Gothic style with a Northern European twist. Santa Catalina neighbourhood is located just west of the Old Town from which it's separated by the Parc de la Feixina. This area hosts a lively nightlife scene. Passeig del Born is the main commercial street in Palma. It's lined with shops and boutiques including a non-exhaustive list of international brands such as H&M, Zara, and MaxMara. The capital – and only – city of the Balearic Islands, Palma is settled in a large bay on the southwest coast of Mallorca, the largest island of the group. Featuring agreeable temperatures from April to October, it offers a close hideaway from Europe. #mynovgetaway

D38***50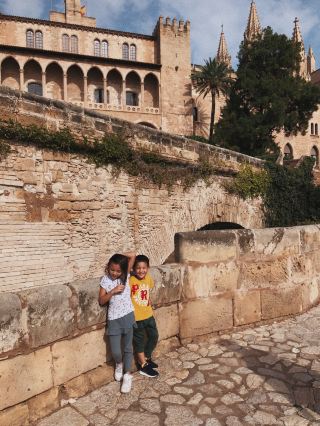 This quaint seaside town is both alluring and traditional in the best way.  The small cobblestone streets are full of delicious tapas restaurants, cozy pubs, and plenty of places to pick up Spanish memorabilia to bring home. We loved the welcoming ambiance at each venue, live music heard throughout the streets, and the vibrant Mercat de L'Olivar food market.  The Catedral-Basilica de Santa Maria de Mallorca is perfect for a sunny day of sightseeing and there is even an on site playground to please your children. Palma de Mallorca is an ideal walking town where you'll discover beautiful architecture and irresistible Spanish charm throughout every street.  Make sure to have plenty of shellfish, delicious ham and local wines and olive oils for a true treat.  A great city for couples or families looking to experience a relaxed side of Spanish culture.

danielhungryhk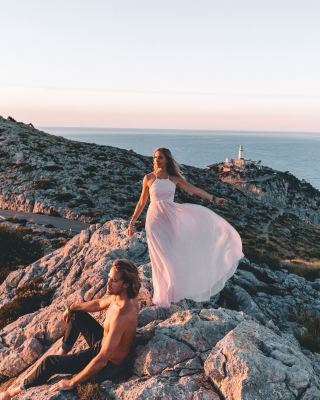 ✨First sunset and last sunset✨ This spot was so stunning we came back twice to experience it. It was the first place we came on the island and also where we spent our last evening. There is something special about watching the sunset over the ocean while standing on a mountain. Grateful for the lovely beauty of Mallorca, but are excited to journey someplace new! .

The Escape Artists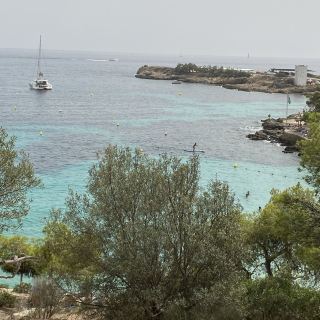 #beachvacation #palmademallorca #Illaves #Drachcaves #timetotravel Mallorca is an amazing island, beautiful blue and clean sea, soft sand, chiringuito everywhere on the beach where you can enjoy cocktails and wonderful foods, Illaves is a wonderful beach. Palma is full of history just a few steps from the beach, very organized, clean and with many shops. Assisting at the concert of classic music inside the drach cave, is a mystic experience, highly suggested!!!

Al77