https://sg.trip.com/travel-guide/attraction/taipei/lover-s-bridge-10523900/
Overview
Nearby
Reviews

Win Prizes
Details
162 Reviews

based on 185 reviews

Open all day
Open 24 hours
Recommended sightseeing time:
1-3 hours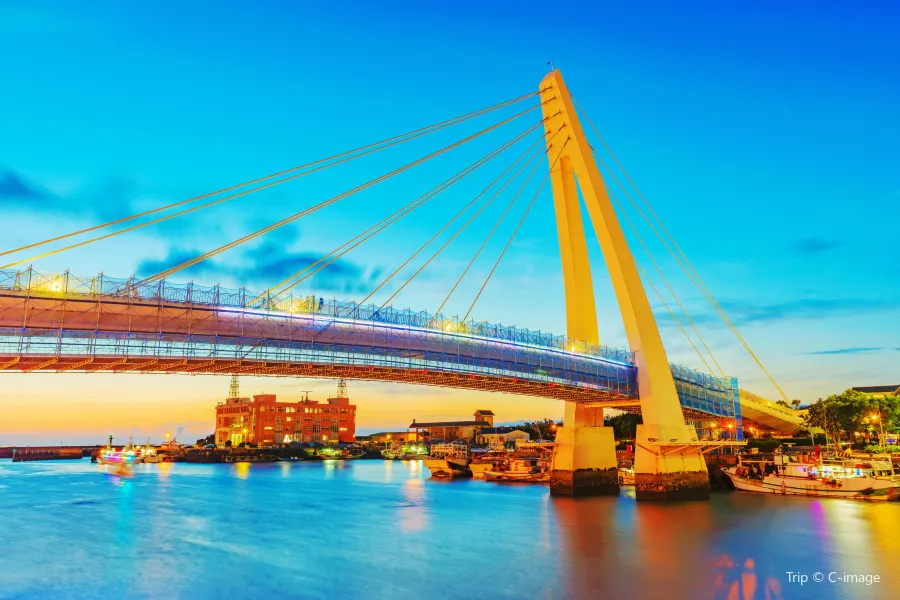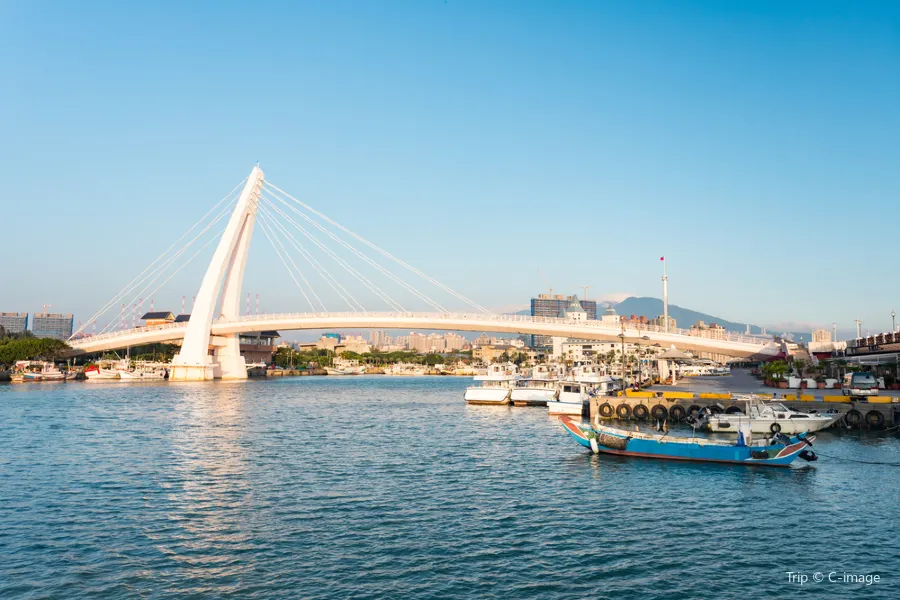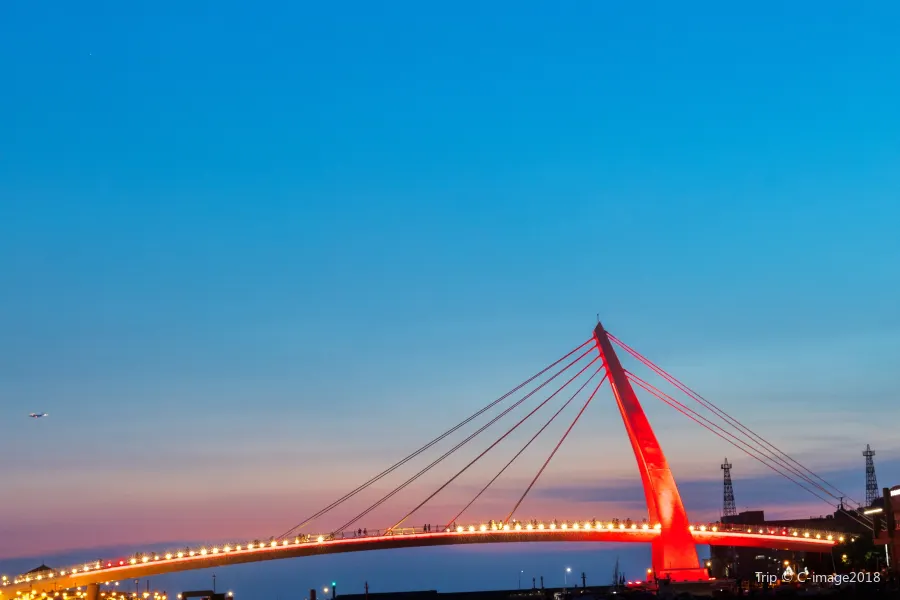 (undefined reviews)
Trip.com
TripAdvisor
All (162)
Latest
Positive (150)
Photos (204)
Additional Information
Introduction
Lover's Bridge is located in Tamsui District, New Taipei City. It is a cross-harbour bridge at Tamsui Fisherman's Wharf. Enjoy the famous freshwater sunset view from the bridge. It was officially opened on Valentine's Day, February 14, 2003. This is a 70 million yuan cross-harbour bridge with a length of about 165 meters and a height of 12 meters. The bridge body is a single-sided cable-stayed bridge with a streamlined curved shape. It spans the port area. The bridge is like a white sail, conveying the blessing of smooth sailing. If you go in the evening, you can enjoy the beautiful scenery. It's very comfortable. The exchange of various lights and the sunset are also beautiful. It is very suitable for couples to pass by. It takes about 3 minutes to walk through it.