Activity Details
As the sun melts into the horizon and nightfall takes its place, our majestic Tall Ship comes to life hosting guests enjoying our award-winning Sunset Sail and City Lights Dinner Cruise. Voted the Outstanding Attraction Experience 2022 by the Singapore Tourism Board, these sentiments are echoed internationally by Tripadvisor winning the Traveler's Choice Award for the last 3 consecutive years and taking top honours with the Best of the Best accolade in 2022 putting Royal Albatross in the top 1% of attractions worldwide.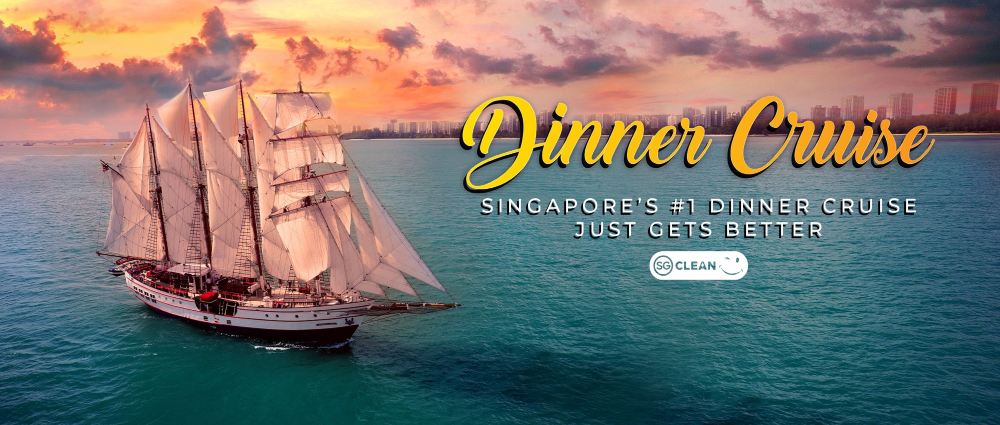 Our dine and sail packages are perfect for celebrating in style, be it a romantic date, a special birthday or anniversary, or simply an opportunity to spend quality time with family and friends, you are assured of an unforgettable evening with Royal Albatross and its award-winning crew. Savour the gastronomical delights of our 7-course dinner, complemented with a wine tasting session to complement your delectable meal. Experience an unobstructed view of Nature transitioning between day and night, through our Sunset Sail Cruise that allows passengers to enjoy the best of both settings. Prefer the evening breeze, and witness as Singapore comes to life at night? The City Lights Cruise will illuminate your senses, as you and your loved ones cruise Singapore's calm port waters on our open-air breezy decks and admire the coastline, with fireworks courtesy of the Wings of Time night show at Sentosa.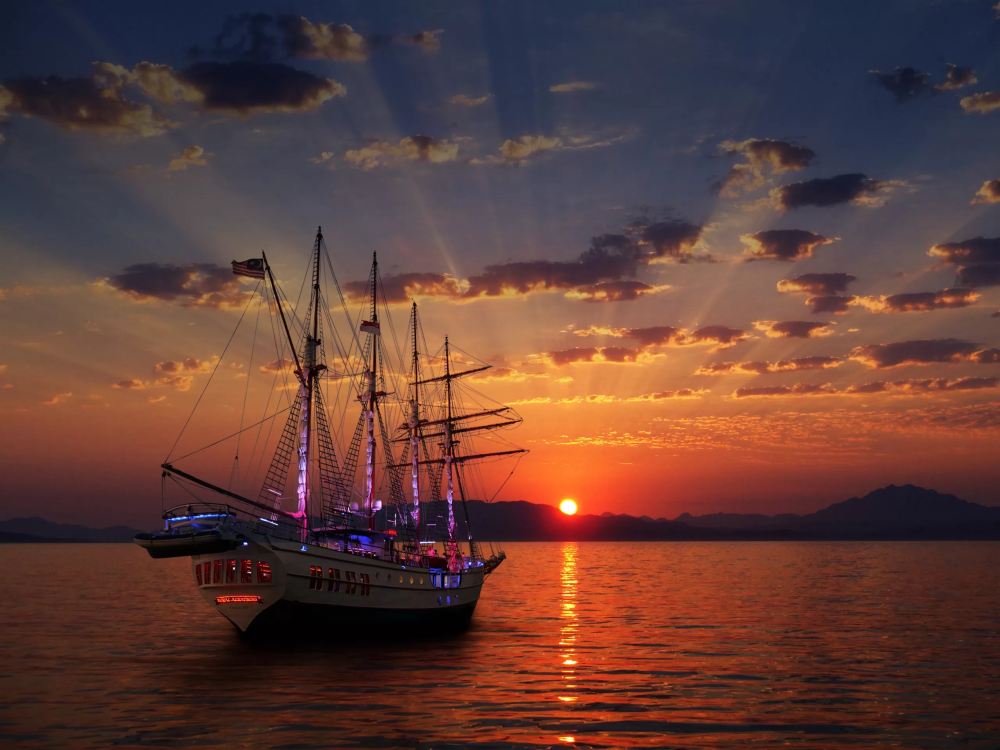 The magic is not limited to just your surroundings; our Tall Ship takes centerstage in delivering an enchanting evening at sea. With the traditional rigging of this 4-mast 22-sail luxury Tall Ship towering overhead, 360-degree sea views, and mood lighting surrounding you, the Royal Albatross creates a truly unique dining ambiance like no other! Rich in history, the Royal Albatross upholds its authenticity by retaining traditional sailing methods. Down below on the main deck, our stunning air-conditioned Grand Salon is always available for relaxing and chilling. Along with two premium bars, a flying seat over the water and our carefully selected live entertainment, our harbour cruises and dinner cruises have all the ingredients for an unforgettable evening on board our amazing superyacht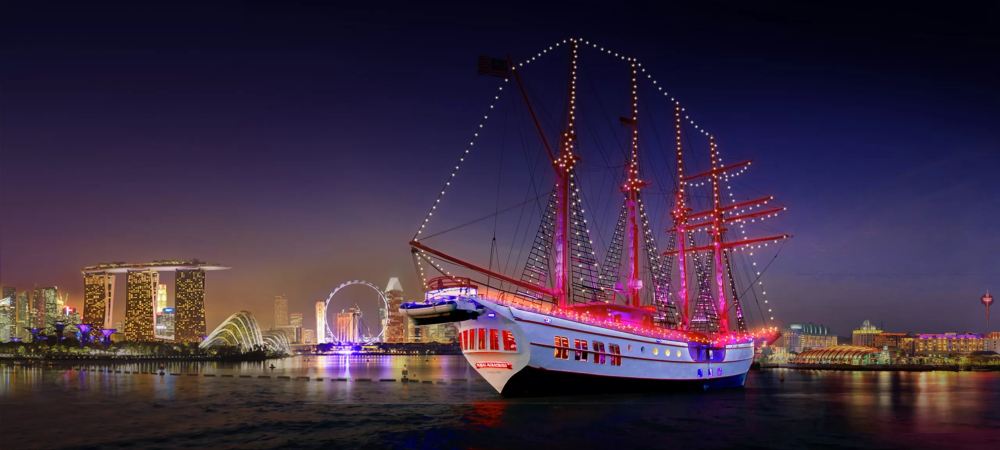 The Sunset Sail and Dinner Cruise will ensure an unforgettable evening for every passenger that comes on board Royal Albatross. Check out our range of options that best suit your special occasion.
The Royal Albatross takes your health and safety as our utmost priority. The ship is certified under SG Clean and is maintained to the highest cleanliness levels for your safety. To find out more about other precautions that we have taken please refer here.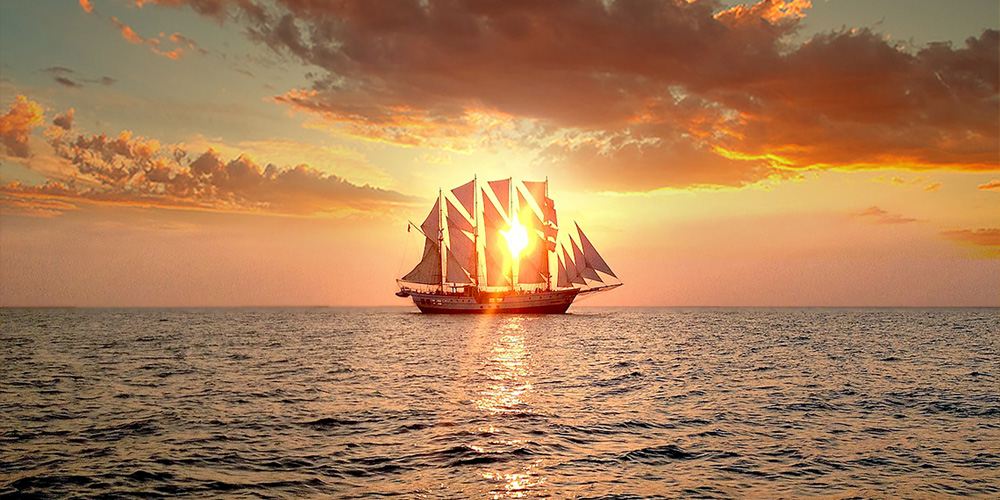 Served 4-course dinner for Adult
Inclusions
Sunset Cruise Includes: 2.5Hrs Sailing + Served 4-course dinner + Sunset at Sea + Free Flow Soft Drinks + LIVE Entertainment
City Night Cruise Includes: 2.5Hrs Sailing + Served 4-course dinner + Free Flow Soft Drinks + LIVE Entertainment
10% Service Charge & 7% GST
Exclusions
Add-on / Upgrade Options
Personal Expenses
Change & Refund Policies
Once this product is successfully booked, it cannot be changed or cancelled
How to Use It
All times are given in local time
You will receive e-tickets from Royal Albatross e-voucher after order confirmed.
Online Check-in is recommended and the procedure for online check-in will be mentioned on the e-tickets sent by Royal Albatross.
Before your tour/activity begins, visit a redemption location below and present the e-ticket to redeem your boarding pass. Please note this is NOT the boarding point.
Redemption Address: 8 SENTOSA GATEWAY, SENTOSA ISLAND, SINGAPORE 098269
Activity Essentials
Traveller Information
Adult: Age 13+
Child: Age 4 to 12
Children above the age of 4 are allowed on the cruise at child rates (if available) provided that each child is accompanied by an adult. For infants under 4, please contact Royal Albatross for reservation.
Notices
See Full Terms & Conditions and FAQ for Sunset Sail, Dinner Cruise, and other Special Cruise.
For more information about the stability of the Royal Albatross and why it's unlikely you'll experience seasickness, please view our video HERE.
*Free-flow is subjected to our fair use policy.
Dining pax limit will depend on current Government SMM guidelines.
Those without vaccination are required to obtain a valid negative COVID-19 Test Result to participate in the event or activity. The validity of a negative COVID-19 Test result needs to be 24 hours before the end of event, business or activity. Attendees/Patrons/Diners will be permitted for entry if the validity period covers the duration of their visit.