Activity Details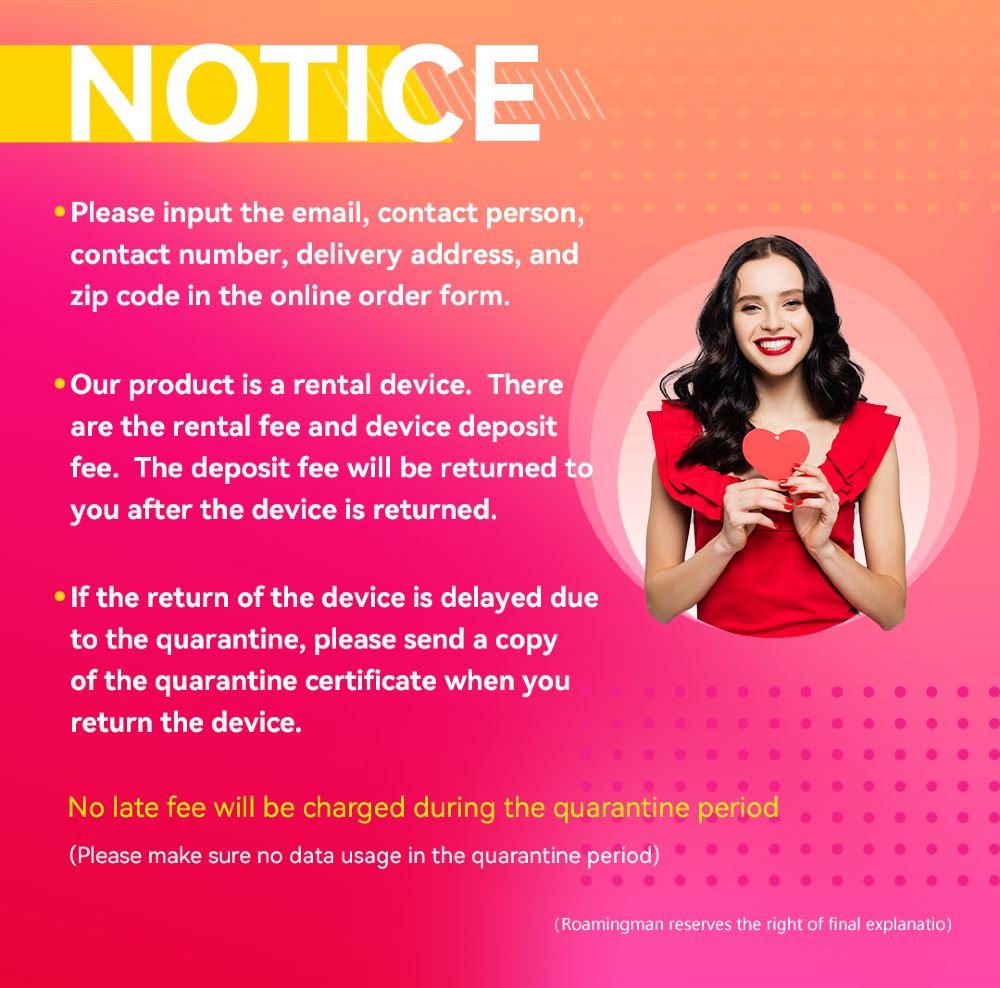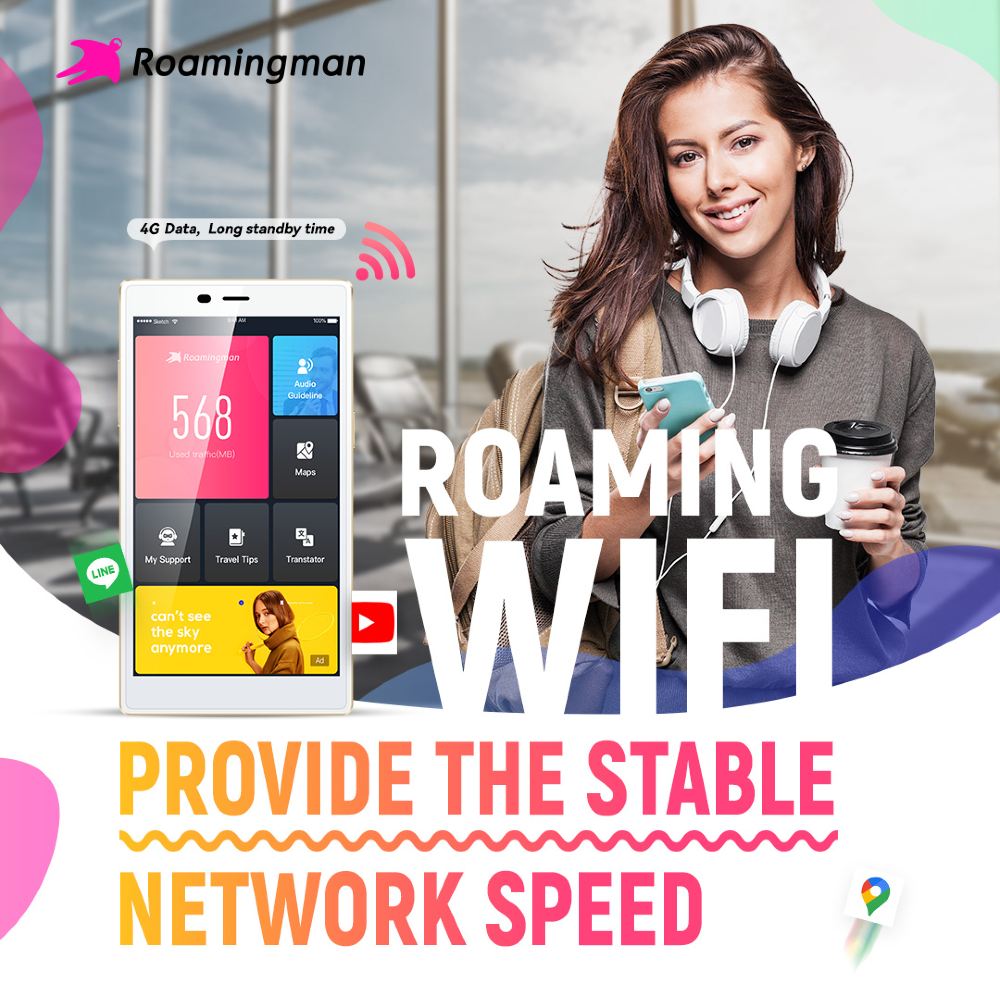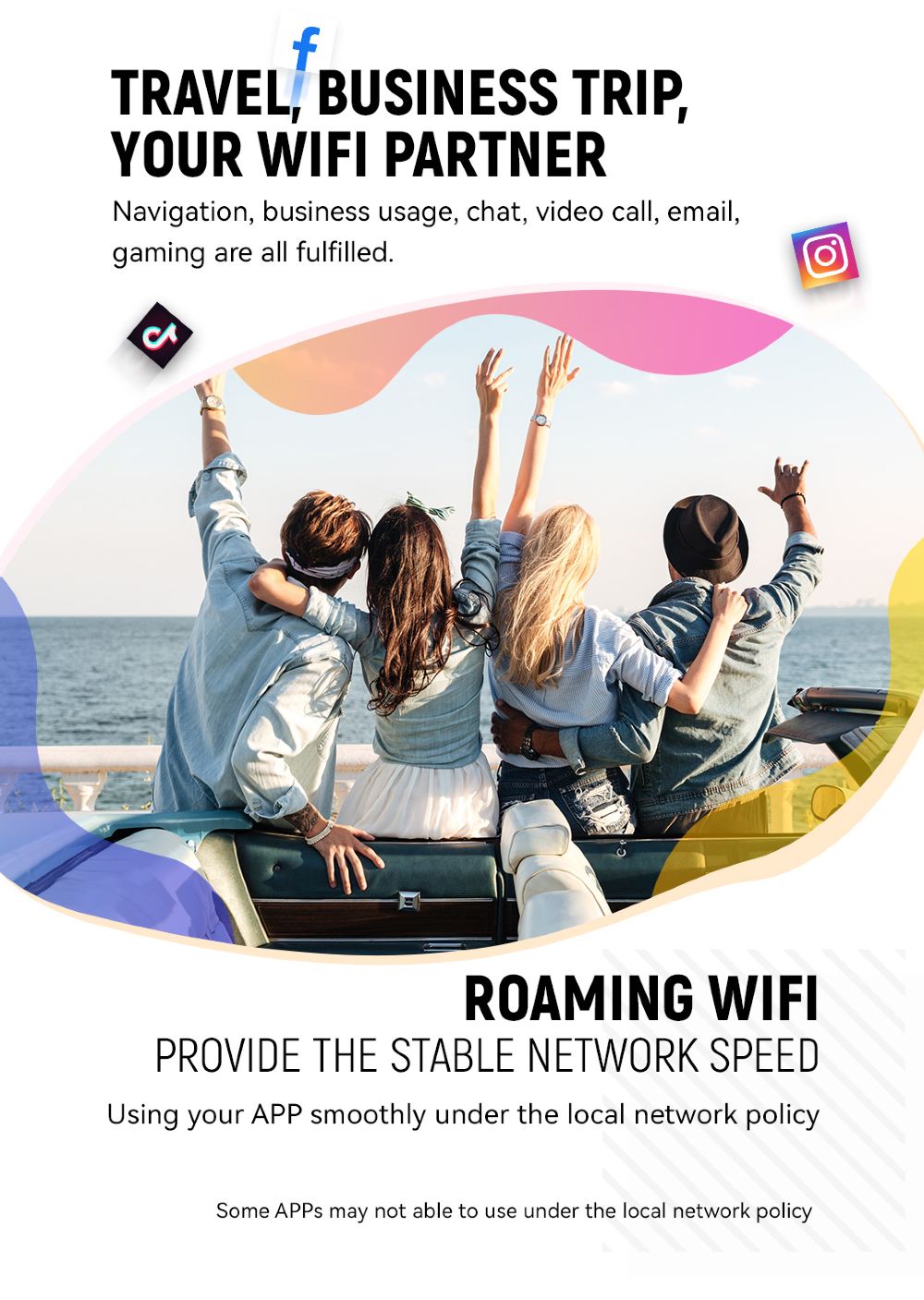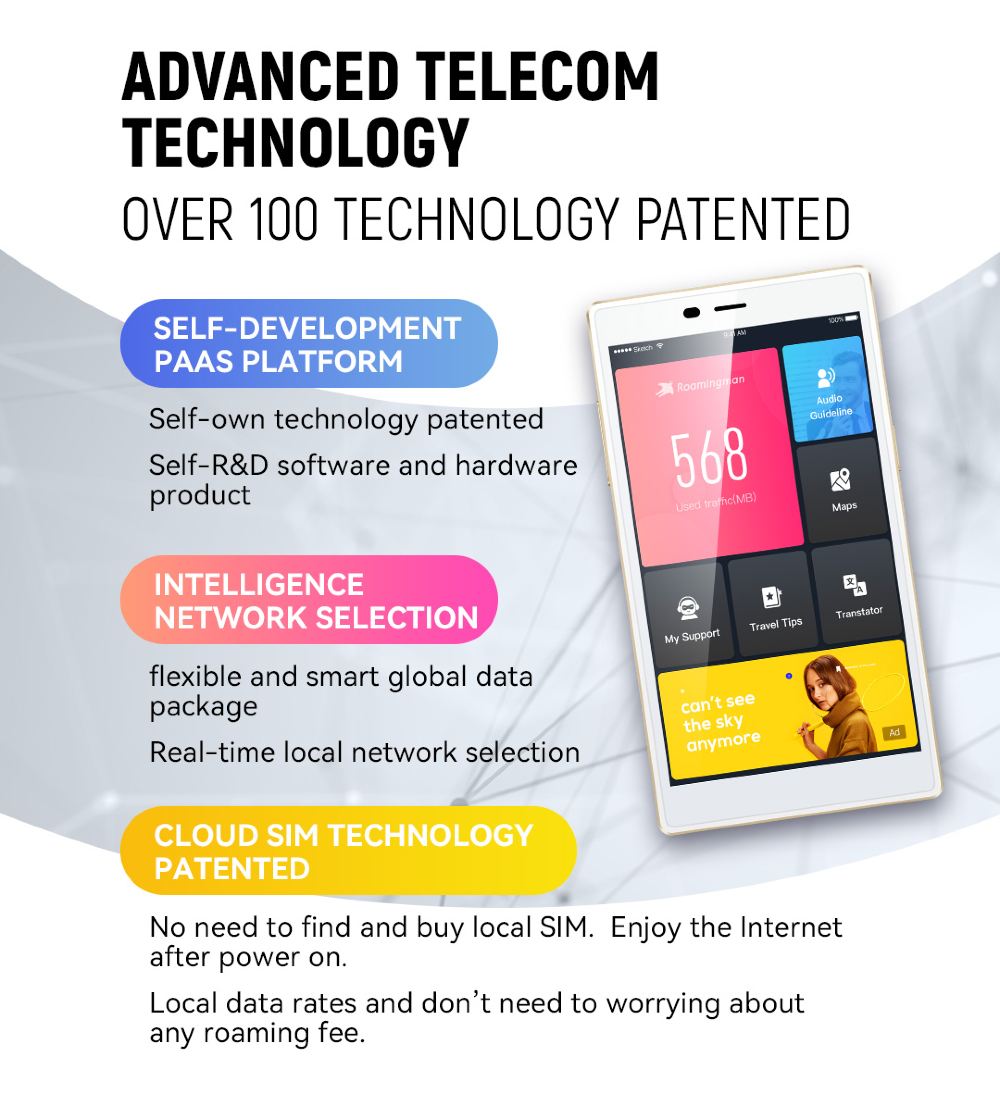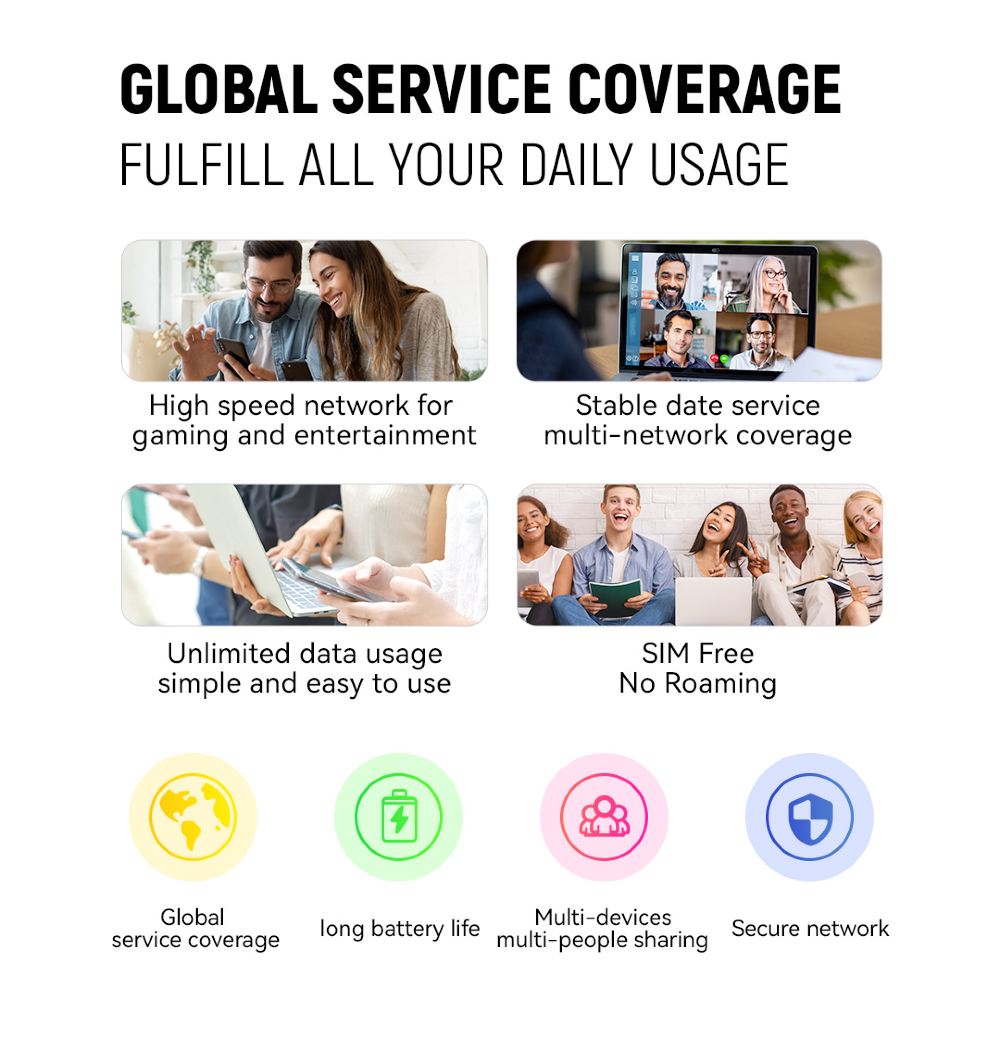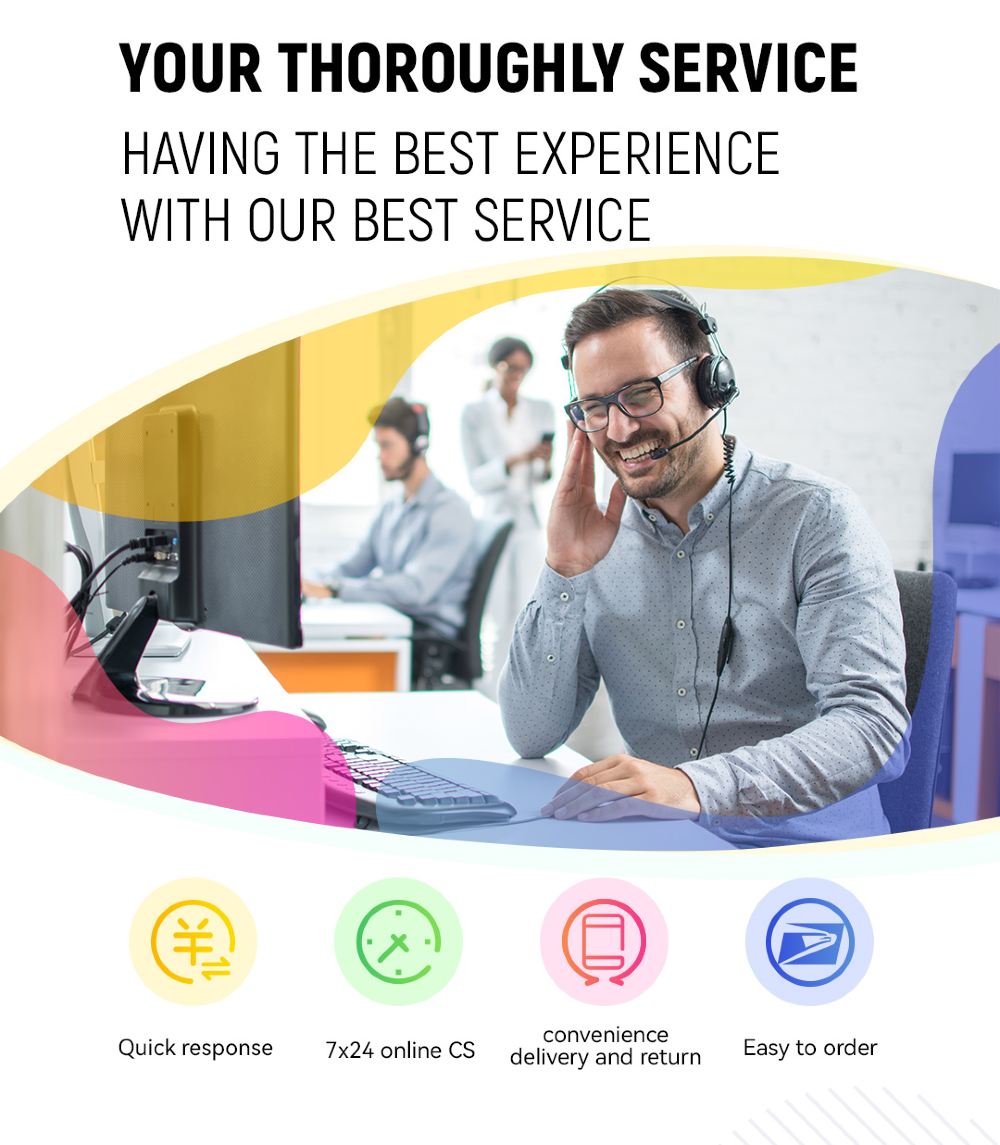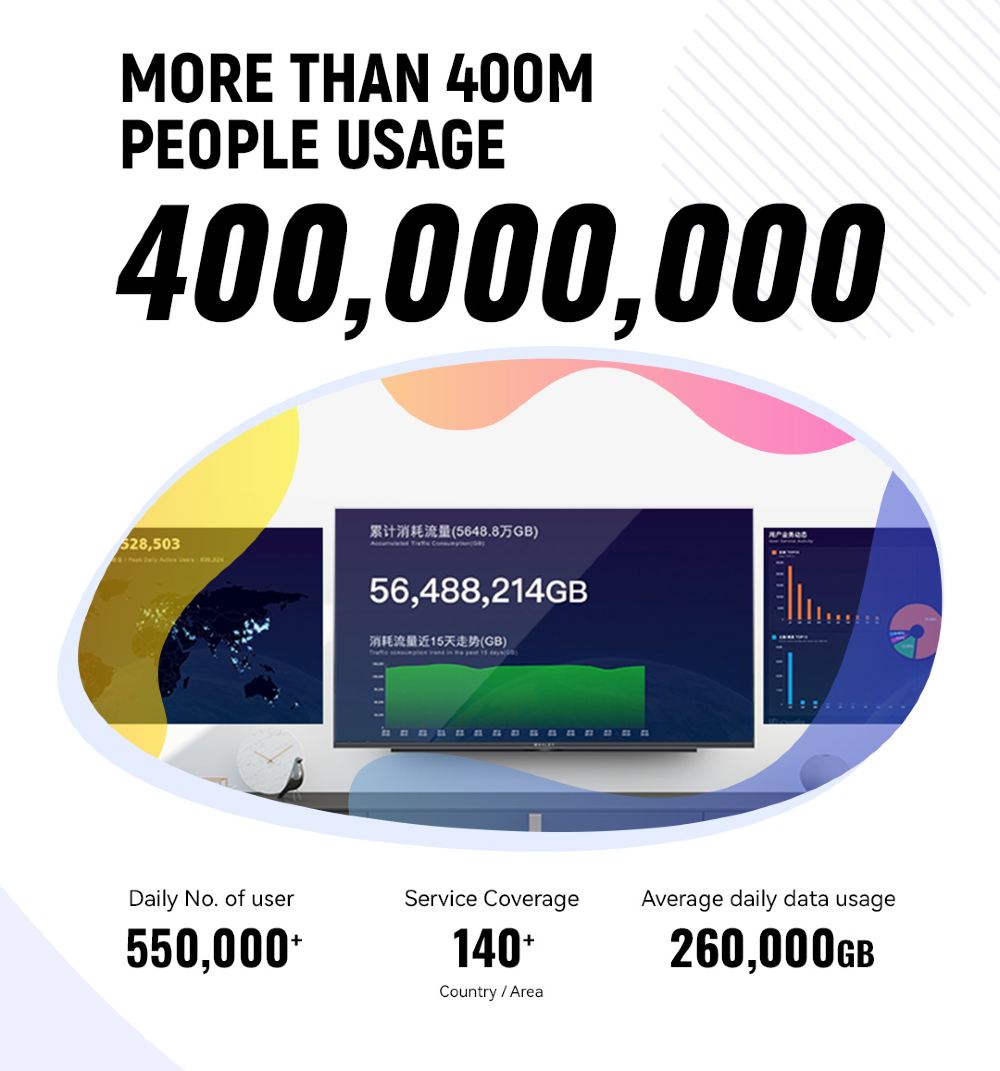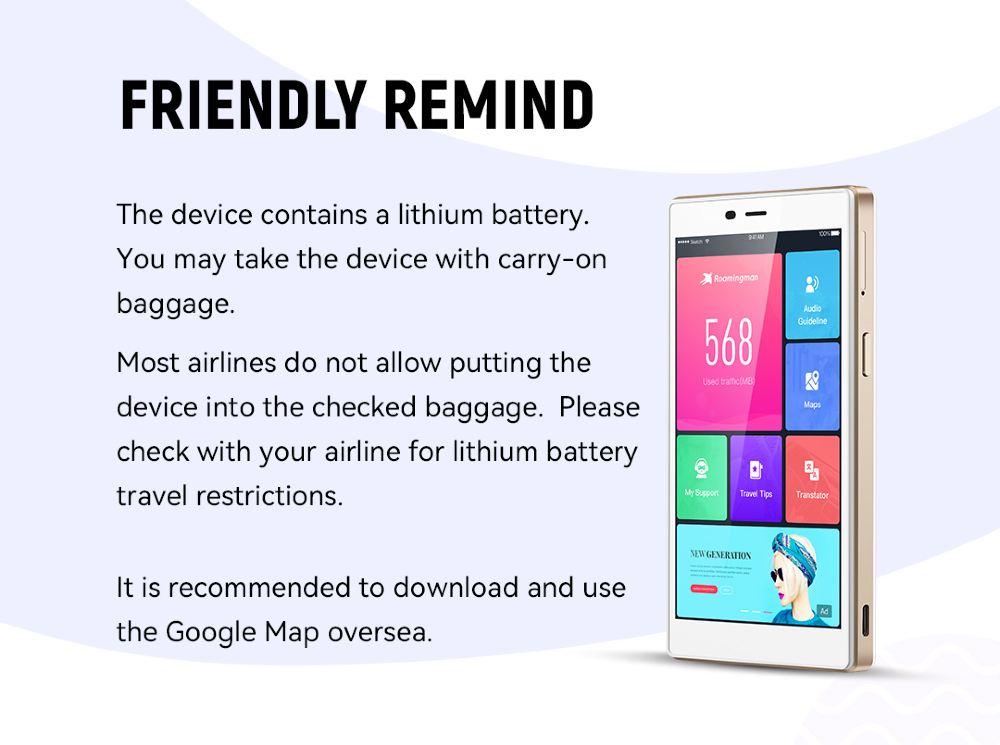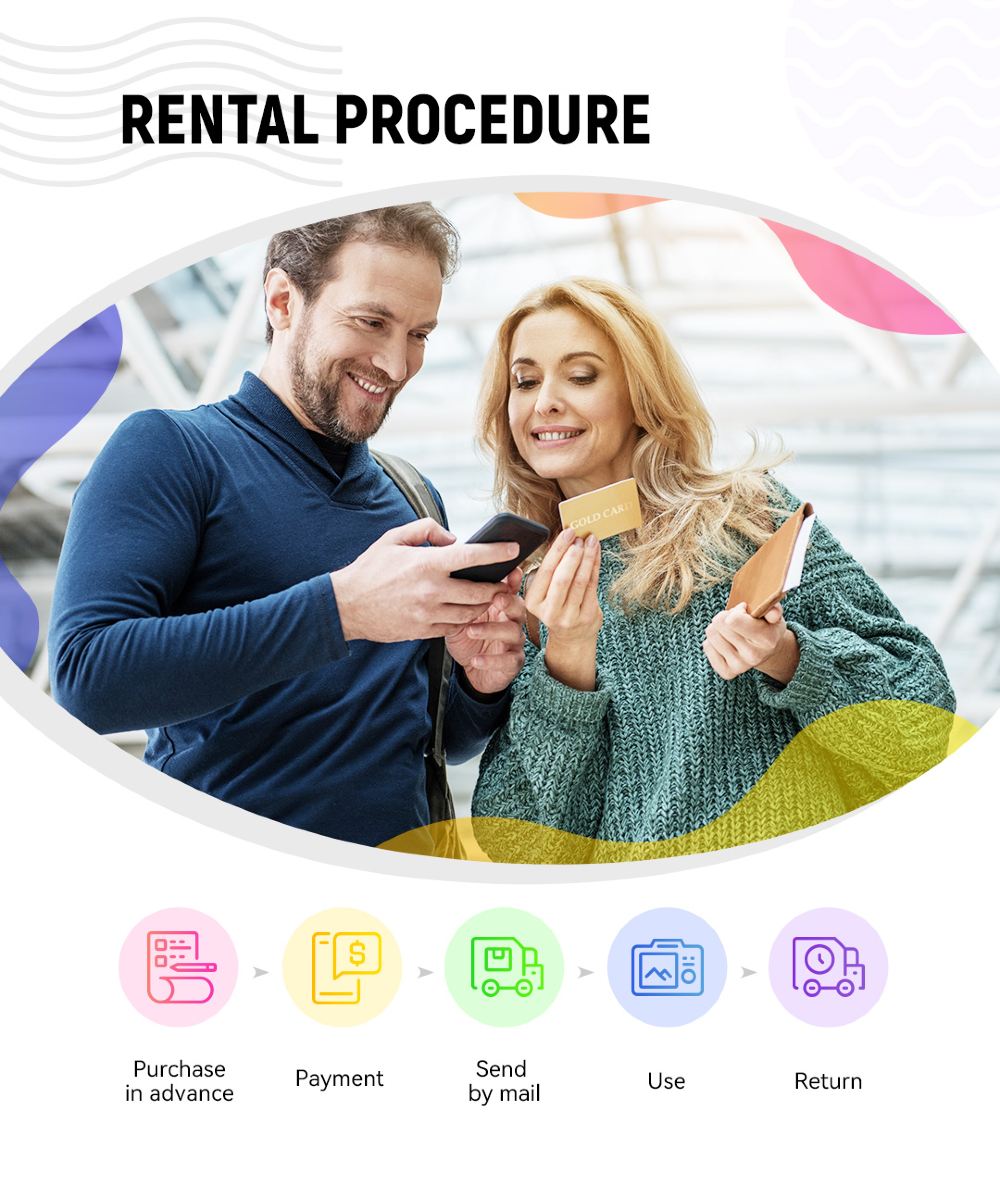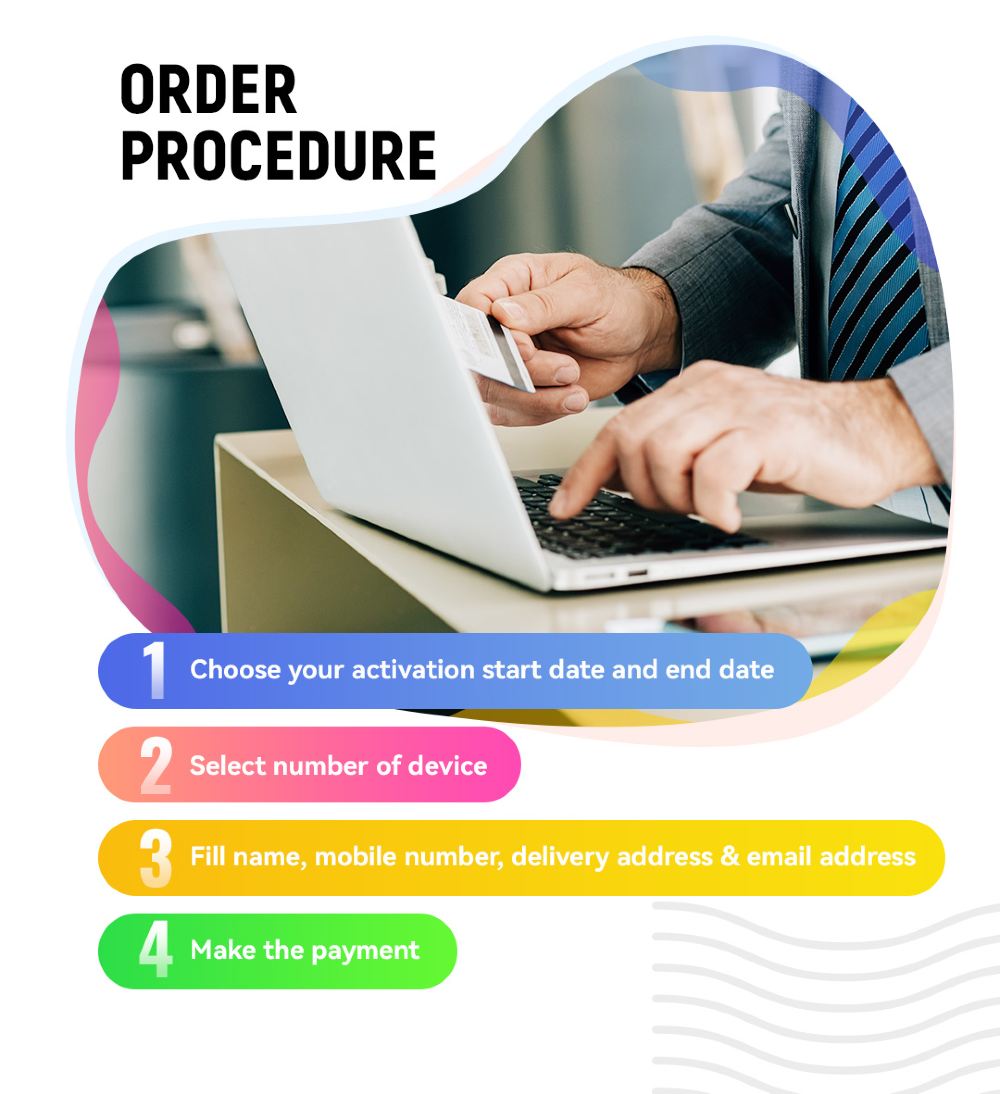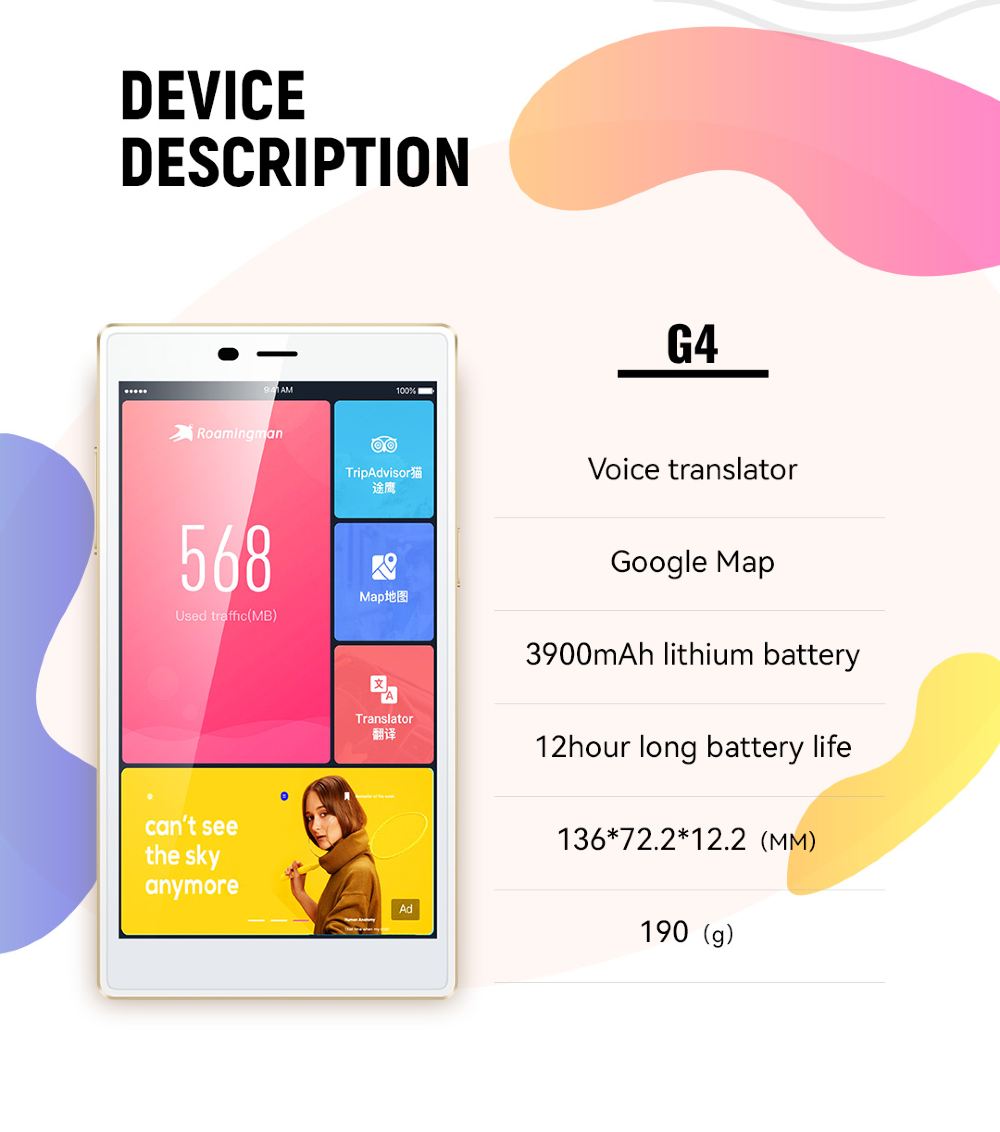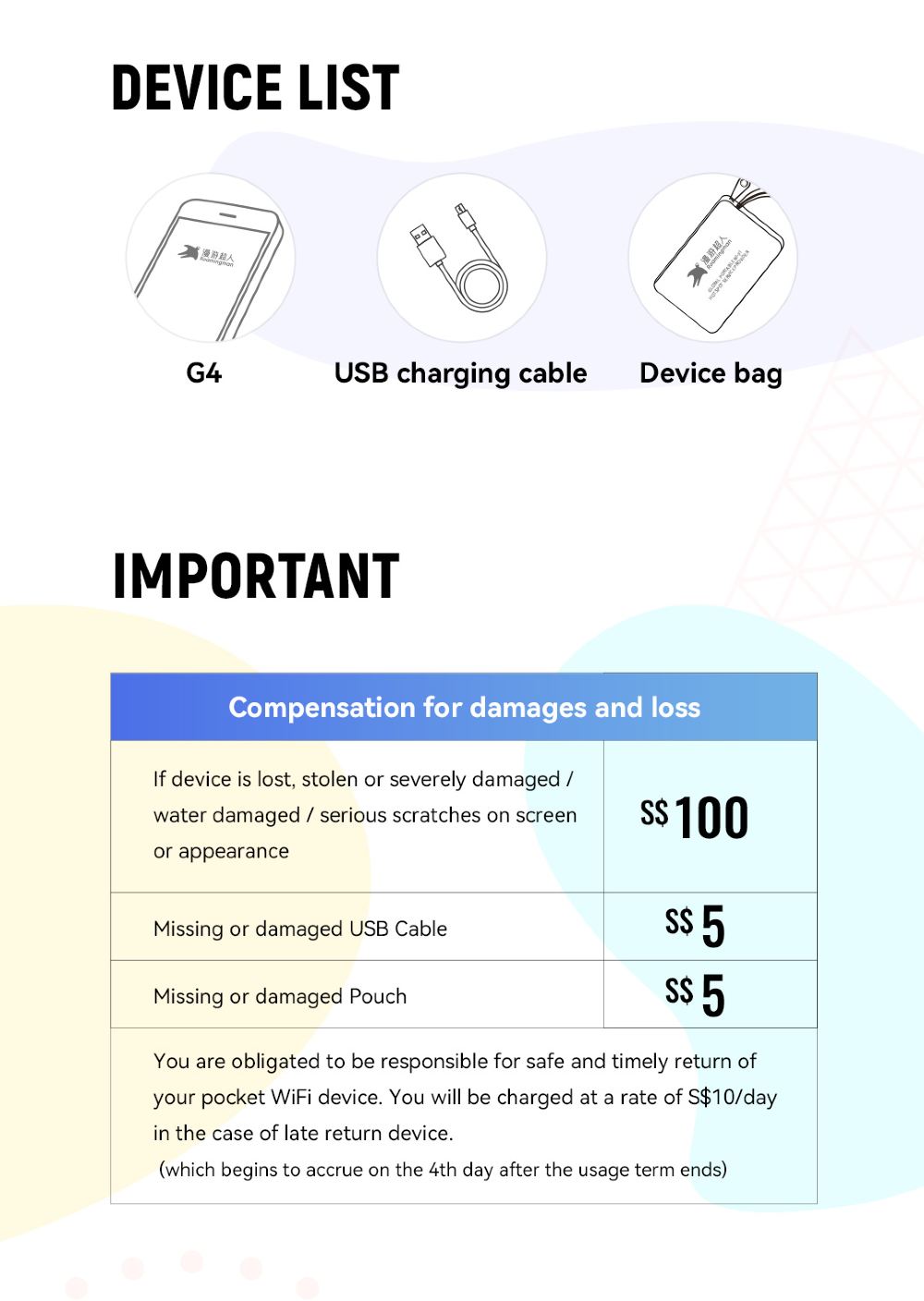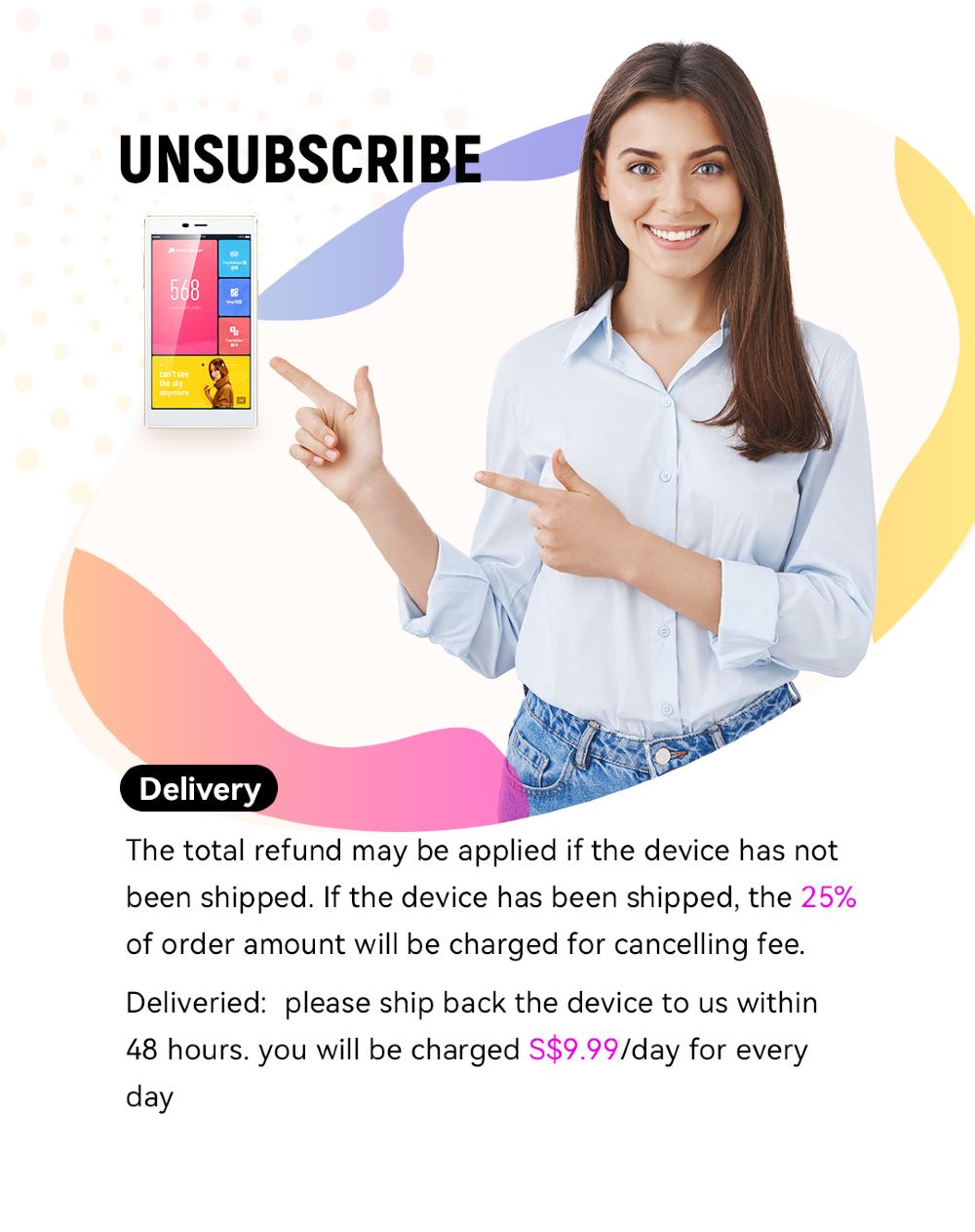 Change & Refund Policies
Once this product is successfully booked, it cannot be changed or cancelled
How to Use It
(1) Press the power button for 3 seconds to power on.
(2) Wait and confirm the device is connected to the network.
(3) Turn on WiFi on your mobile
(4) View the WiFi SSID and password on the Roamingman portable Wifi device.
(5) Select the Roamingman WiFi
(6) Input the password
(7) Enjoy!
Important Information
The device contains a lithium battery. You may take the device with carry-on baggage. Most airlines do not allow putting the device into the checked baggage. Please check with your airline for lithium battery travel restrictions.
If the device is not returned on time, the extension charging will be applied.
If the device cannot be returned on time due to force majeure factors such as flight delay/cancellation, please call our customer service.
Please refer to the "Trip Travel Notices to Tourists" to enjoy your trip and hope you have a wonderful traveling.