Activity Details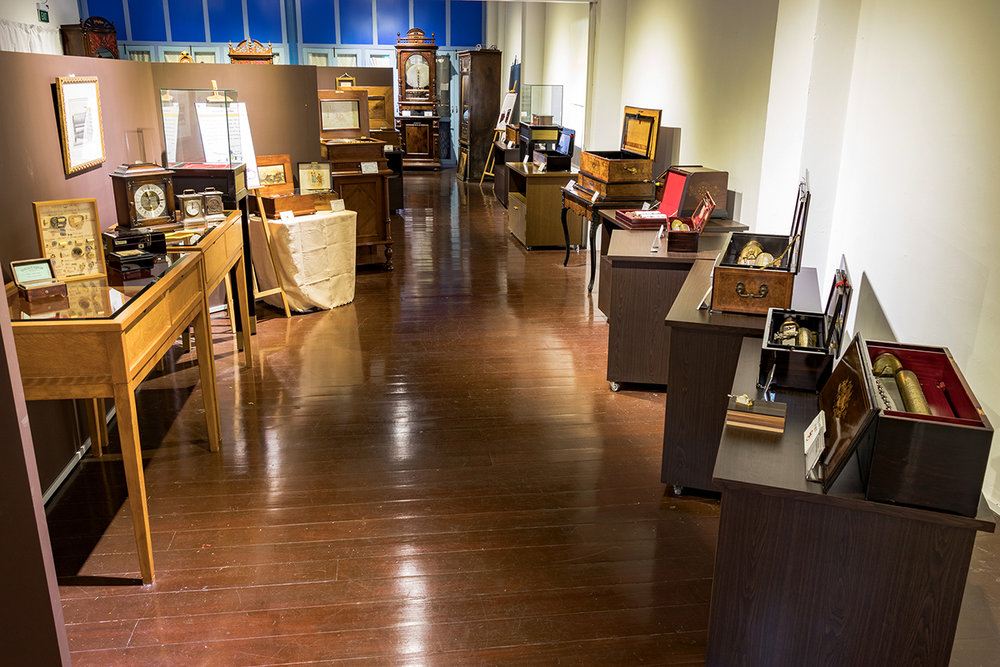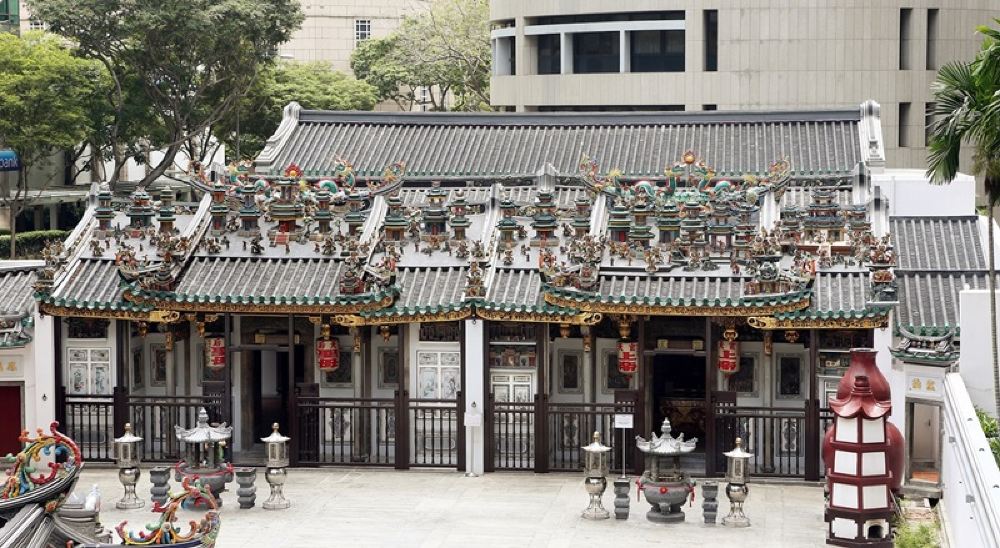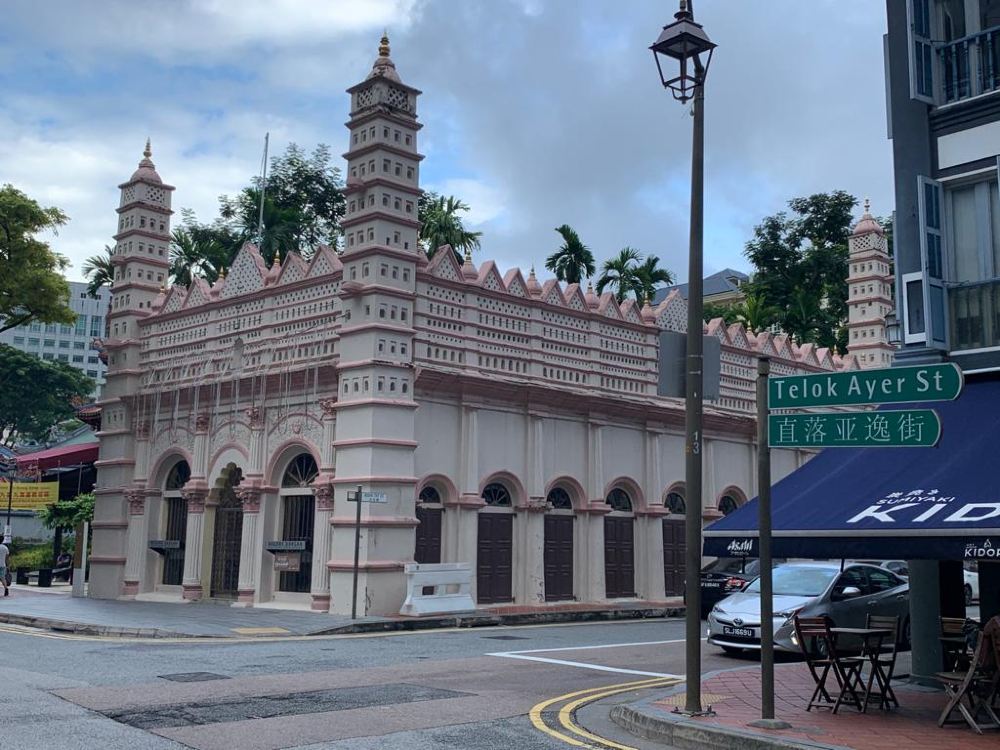 Nagore Dargah Indian Muslim Heritage Centre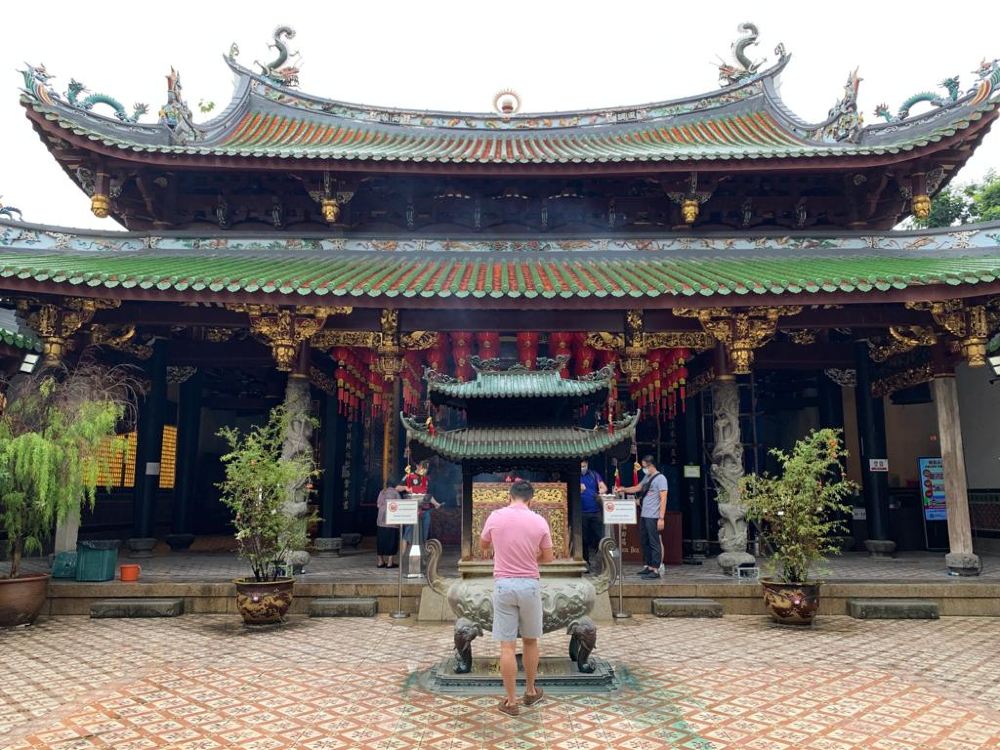 Itinerary
09:00, gather at Telok Ayer MRT station.
Yueh Hai Ching Temple: A Heritage Site Also Known As "The Love Temple"
As a multicultural city with Chinese as the majority race, Singapore has no lack of iconic Chinese temples for devotees or tourists to visit. Yet one temple often off peoples' radar is the historical Yueh Hai Ching temple, an awardee of the UNESCO Asia-Pacific Heritage award, which comes complete with gold gilding, historic ornamentation and ceramic figurines that depict Chinese classics.
Amoy Street is one of the old streets developed during the 1830s defining Chinatown under Stamford Raffles' 1822 Plan. It was listed in George Drumgoole Coleman's 1836 Map of Singapore as "Amoi Street", which was probably a reference to the many migrants who came from Amoy.
Nagore Dargah Indian Muslim Heritage Centre
It is located at 140 Telok Ayer Street, in the historic Chinatown area. Built between 1828 and 1830 and originally known as the Shahul Hamid Durgha, the beautiful memorial is dedicated to Shahul Hamid, Saint from India who propagated Islam through his noble work and curing the sick. The memorial was designated a national monument in 1974 and re-opened in May 2011 as the Nagore Dargah Heritage Centre showcasing Indian Muslim culture, diaspora and heritage.
It is the oldest and most important temple of the Hokkien (Hoklo) people in the country.
The temple originated as a small joss house first built around 1821–1822 at the waterfront serving the local Hokkien community, where seafarers and immigrants gave their thanks to the sea goddess Mazu for a safe sea passage on their arrival to Singapore. The temple is located on Telok Ayer Street and originally faced the sea; the Telok Ayer Street used to be situated along the coastline before land reclamation work began in the 1880s.
The museum compound, Chong Wen Ge, together with Thian Hock Keng temple was awarded UNESCO Asia-Pacific Heritage 2001 Awards for Culture Heritage Conservation.
Its location alone may raise a few eyebrows – right next to Thian Hock Keng Temple, and that is still within Singapore's CBD. "Chongwen Ge" is Singapore's earliest Chinese school, said to be constructed in 1849. Singapore Memory mentioned it was subsequently known as "Chong Hock Girls' School". Sharing the same building as a Peranakan tile gallery and Singapore's first music box museum, Chong Wen Ge café attempts to pay tribute to a part of the local history.
Inclusions
Professional Tour Guide services (Chinese or English Speaking)
Quotation based on minimum 5 pax
Activities as per program stated
Change & Refund Policies
Once this product is successfully booked, it cannot be changed or cancelled
How to Use It
All times are given in local time.
You can present either a paper or an electronic voucher for this activity.
Your voucher will be sent to your email after your booking is confirmed. Please check the usage instructions on your voucher for more info about how to use it.
Any traveler groups not mentioned in the booking options are not applicable for voucher use.
Activity Essentials
Traveller Information
Adult: Age 18+
Child: Age 12 to 17
Child: Age 3 to 11
Age restriction: above 3 year old.
Important Information
This product is transferable. Please refer to the merchant's Terms and Conditions for more information.
Please book your tours at least 3 days in advance.
Minimum 5 pax to go.
If there is not enough participants on your designated departure date, we will contact you for alternative departure dates. Thank you so much for your kind understanding.