Activity Details
After successful booking on Trip.com, guests are required to make a reservation prior to visit at https://tickets.yachtcruisesg.com/reservations
[Important] With immediate effect, the following measures will be in place:
Tours will proceed with approved numbers from prior approval of relevant authority
Only vaccinated guests will be accepted for all bookings
Children under the age of 12 years and accompanied by family of no more than 5 pax will be exempted from vaccination
Safe distancing measure of 1m apart will be in place for all passengers irregardless of family or group status.
Cruise from Sentosa Cove on the yacht towards these historical islands. You will be thrilled and surprised to know the stories of each and every Island through our narrative guides on board. Enjoy your cable car experience up in the air after the yacht. A stopover on Kusu Island will blow your mind as there is a Chinese Temple and a Malay Shrine on the island, each with a colourful story behind of them. Not forgetting the turtle sanctuary which houses hundreds of turtles lazing around. Sail past:
• Labrador Park and catch a glimpse of the Dragon's teeth and machine gun post
• Pulau Hantu with its colourful legend of how its name originated
• Semakau Island, once a landfill and still is but now, a beautiful island with rich biodiversity
• Raffles Lighthouse, the southernmost tip of Singapore
• Sisters Islands with her folklore and beautiful corals and wildlife
• St. Johns Island, once a quarantine and penal settlement
• Lazarus Island, amazingly man-made!
• Kusu Island, you will be disembarking at a place where hopes and dreams are wished for
• Marina Bay, the heart of modern-day Singapore
2.5 Hrs Yacht Guide Tour is available on 9.15am to 11.45am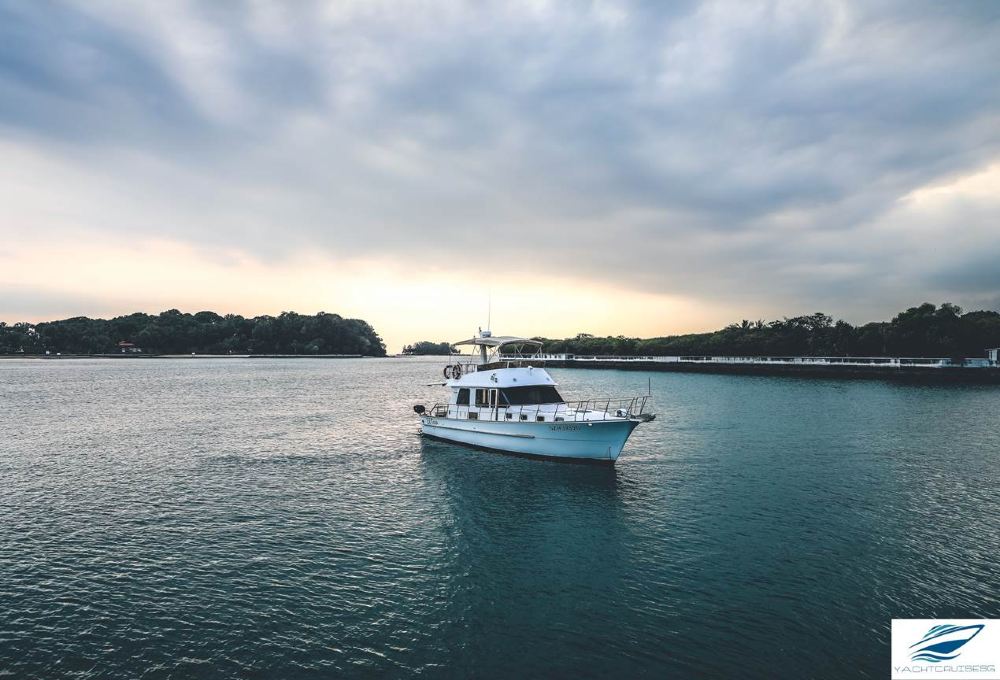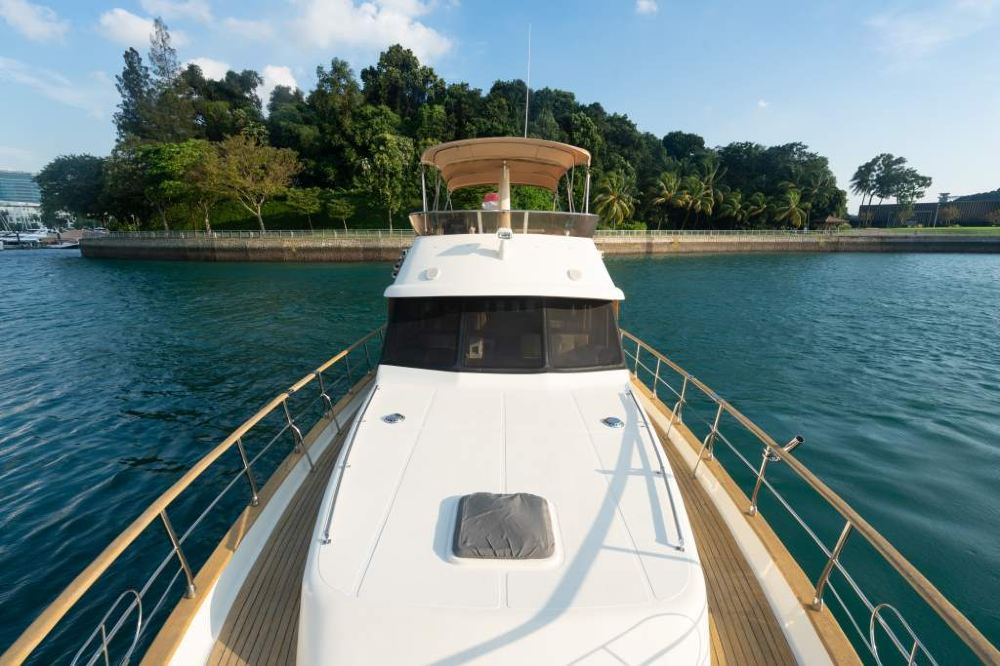 Booking Validity
Valid from December 1, 2020 to December 31, 2021 (local time), Valid for 1 use(s) only
Inclusions
Includes round trip Cable Car, drinks, local snacks and photo souvenir.
Change & Refund Policies
Once this product is successfully booked, it cannot be changed or cancelled
How to Use It
Terms & Conditions

Products redeemed with SingapoRediscovers Vouchers are non-refundable and non-resellable.

Terms and conditions on the use of SingapoRediscovers Vouchers apply. Visit

Singapore Tourism Board

for more information.

------------------------------------------------------------------------------------------------------------------------

All times are given in local time.

Only vaccinated guests will be accepted for all bookings

1. Reservation

Please reserve your preferred time slot prior to your sail via this link(https://tickets.yachtcruisesg.com/reservations) after you have made your purchase. Reservations without any valid purchase will be ignored.

YachtCruiseSG reservation team will contact you within 48 hours after you have reserved your slot to verify your purchase and reservation.

2. Redemption

Guests may proceed to the meeting point. Exchange for tickets at Sentosa Ticketing Counters is not required

You will need to present your reservation confirmation before boarding.

3. Join the activity

All guests are to gather 15 minutes prior to scheduled departure, on date of visit, at the 7-Eleven (#02-12), located at Sentosa Cove.

2.5 Hrs Yacht Guide Tour with Cable Car is available on Thursday – Sunday & Public Holidays, 9.15am to 11.45am
Activity Essentials
Children aged 1year and below will not be allowed onboard Yachts.
Toddlers life jackets are available onboard the yacht.
Children aged 3 and under - parent/guardian will be required to sign an indemnity form
No strollers/prams are allowed onboard
Traveller Information
Adult: Age 13+
Child - Get up to $10 off with SingapoRediscovers Vouchers: Age 12 or below
Important Information
• This product is transferable. Please refer to Sentosa Development Corporation's Terms and Conditions for more information.
• All passengers are to be present 15 minutes before the selected departure time.
• We will not wait for any late comers as this will result in a delay to the rest of the trips.
• Passengers need to present their booking information before boarding.
• Individual bookings will be referred to our agents for further assistance.
• In the event where the minimum passenger requirement is not met, we will either reschedule or postpone the trip.
• Affected passengers will be notified by the office personal at least 3 hours before the selected sail off time.
• Passengers are advised to have their own motion sickness medications if required, 20mins before the departure.
• No form of medications will be provided on board.
• Footwear is strictly NOT allowed on board the yacht. Passengers are required to remove and place their footwear in the container provided.
• Smoking is strictly NOT allowed on board the yacht.
• You are advised to bring a small towel in case of wet weather and/or splashing waves that may occur during the sail.
• Bookings cannot be postponed, rescheduled or cancelled once purchases are made.
• No refunds or credits will be issued when there is "No Show" by customer.
• You are required to be present even there is bad weather unless the management calls to inform you of any changes. In the event the Captain decided to postpone the cruise, the management will be in contact with you to reschedule this particular trip.
• Children of under the age of 12 must purchase a Child Ticket.
• All safety instructions must be strictly followed at any one time.
• The management has the rights to refuse entry to any customers in the event where safety of the vessels or passengers are compromised.
Here are some important updates:
• For your well being and our crews safety, your temperature will be taken at the entry point.
• You need to check in via Safe entry once checks are done.
• If you do not feel well during the cruise, please kindly contact our crew and we will assist you accordingly.
• No celebrations of birthdays, marriage proposal or any other kind of events are allowed during this cruises.
• No outside food and drinks are allowed to be brought onboard and to be consumed.