Activity Details
【Time Capsule】
Time Capsule is the latest attraction launched by Singapore Flyer.The new attraction is a re-imagination of the Singapore Story. It takes guests on an immersive journey across various phases in Singapore's 700-year history through nine different zones.Guided by R65, a time travel robot, the journey showcases the nation's transformation from its humble origins as a small idyllic island to the bustling global metropolis it is today.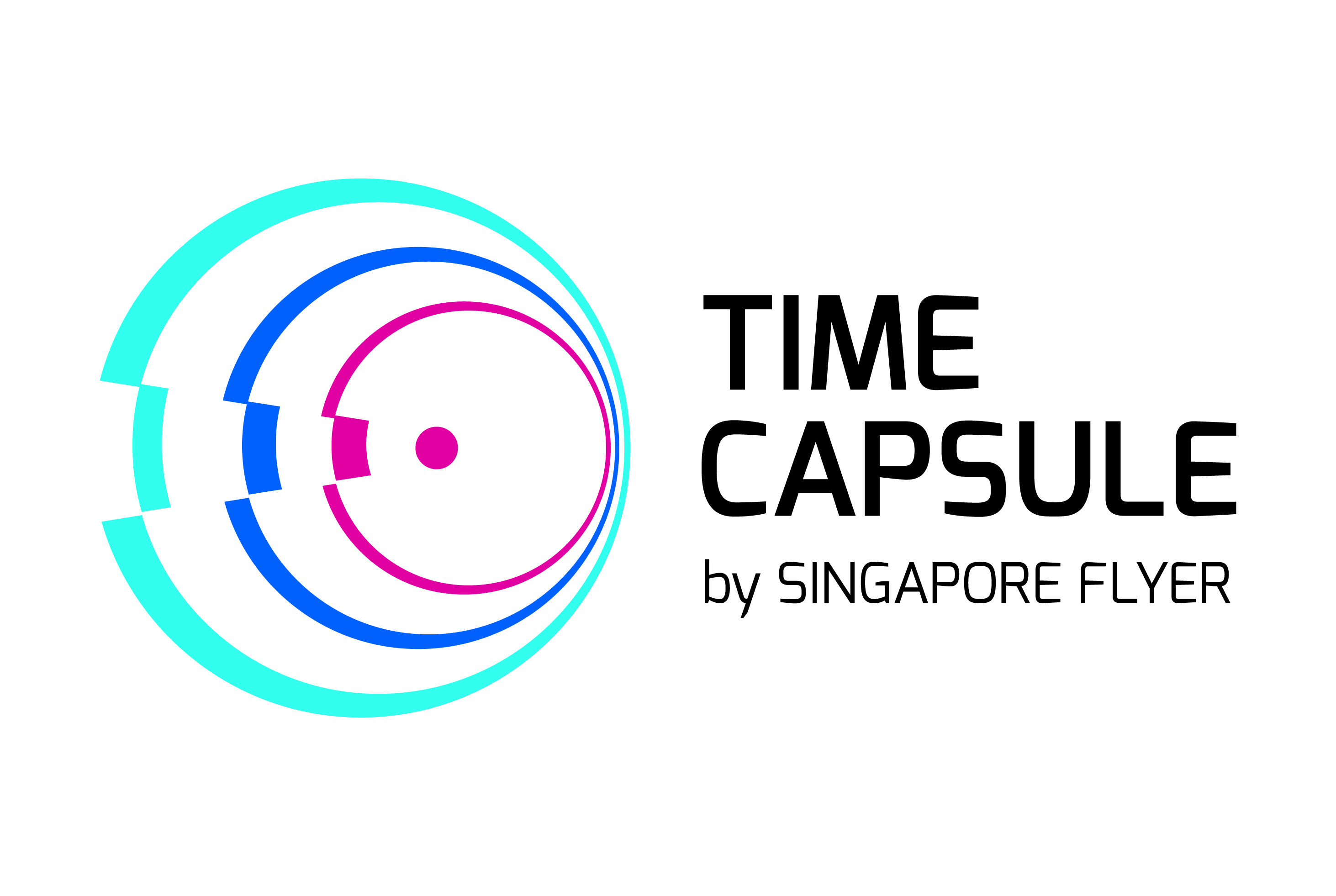 INTRODUCTION OF R65
Designed to look like a 'little red dot', R65 is a timetravelling robot with the mission of watching over Singapore and its memories. A free spirit, R65 takes utmost pride in its time‐travelling enterprise. Its exploits have brought unique perspectives on the Singapore Story, which are shared with passion, fervour and candour.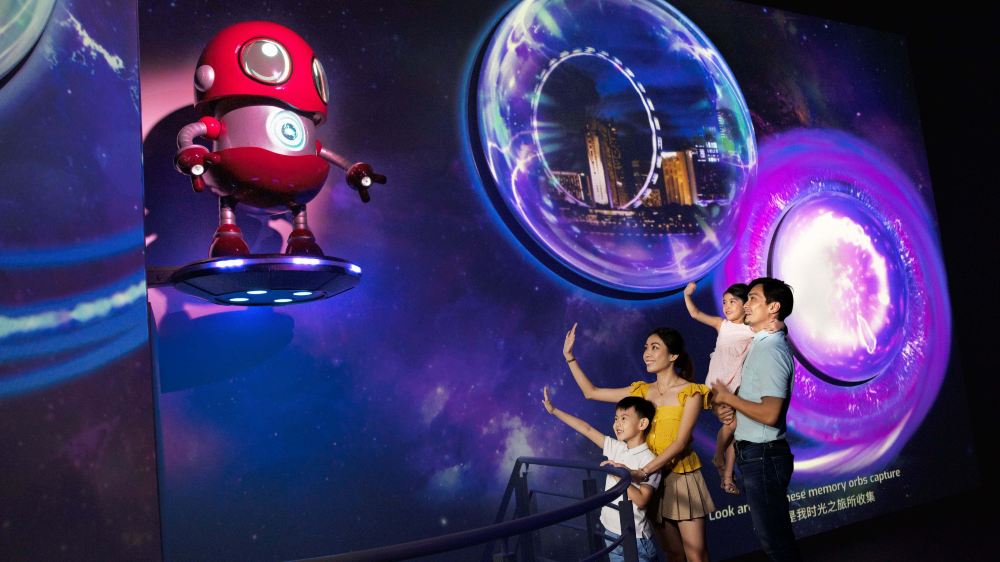 KEY HIGHLIGHTS:
R65 Memories
Island of Myths
River of Time
Matrix of Possibilities
Kaleidoscope Walk
Infinity Space
Teleportal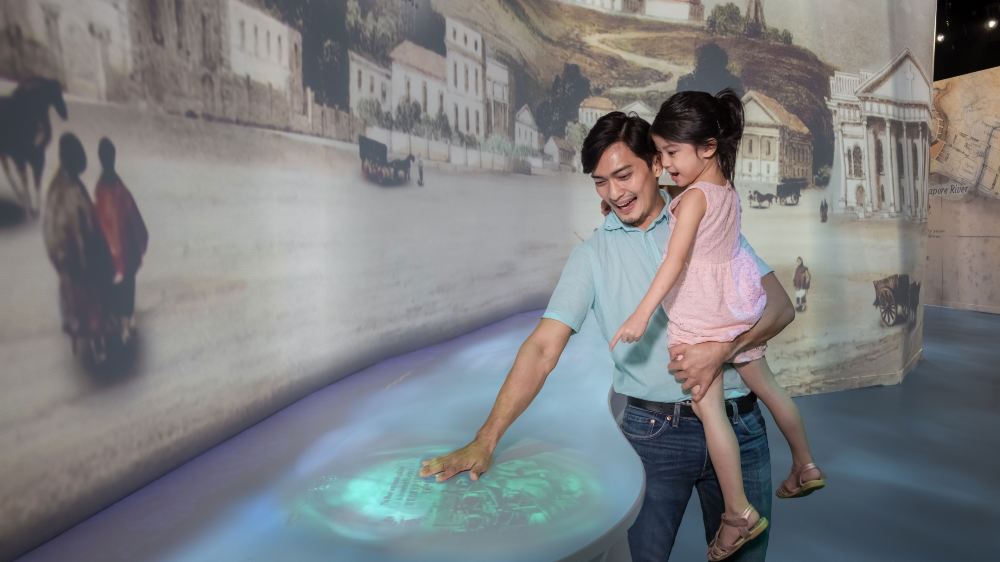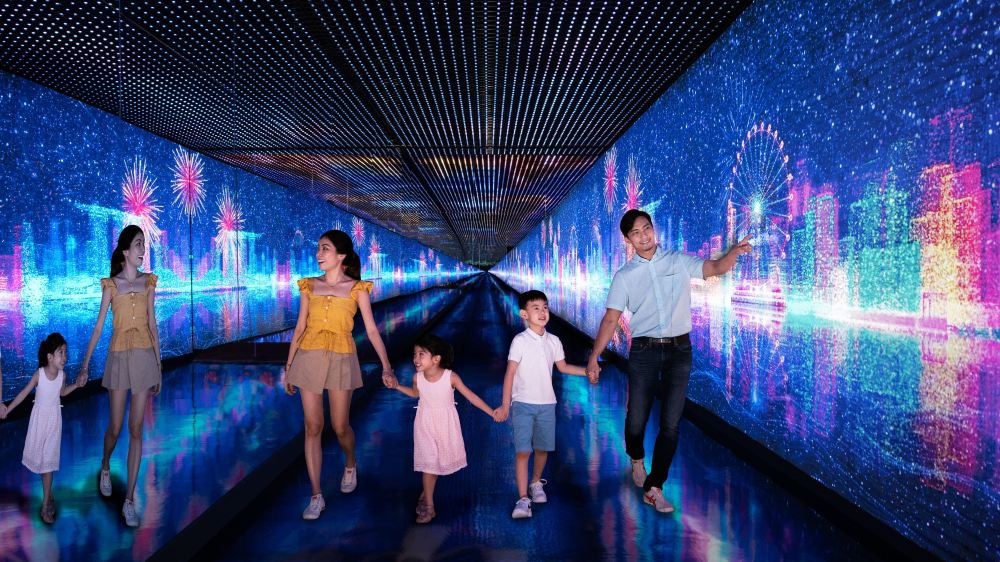 Singapore Flyer flight also includes FLYER 360+, an interactive in-capsule experience that enhances your flight experience with its rich content on Singapore history, culture and iconic landmarks. This elevates your experience inside the capsule by adding more interactive and educational elements, and also includes fun facts about Singapore Flyer. Be treated to a visual 360˚ feast of iconic and historical landmarks 165 metres above the ground. Singapore Flyer: Overlook the city. The Singapore Flyer goes up to 165m, which is taller than the Star of Nanchang (160m) and London Eye (130m). It's one of the world's largest observation wheels. Rise up to 165 meters above ground level and get a stunning bird's eye view of the entire city, perfect for impressive selfies and unbeatable visuals of the skyline and the neighboring Indonesian Spice Islands! On top of that, Singapore Flyer offers a panoramic view of the city that stretches to parts of Malaysia and Indonesia.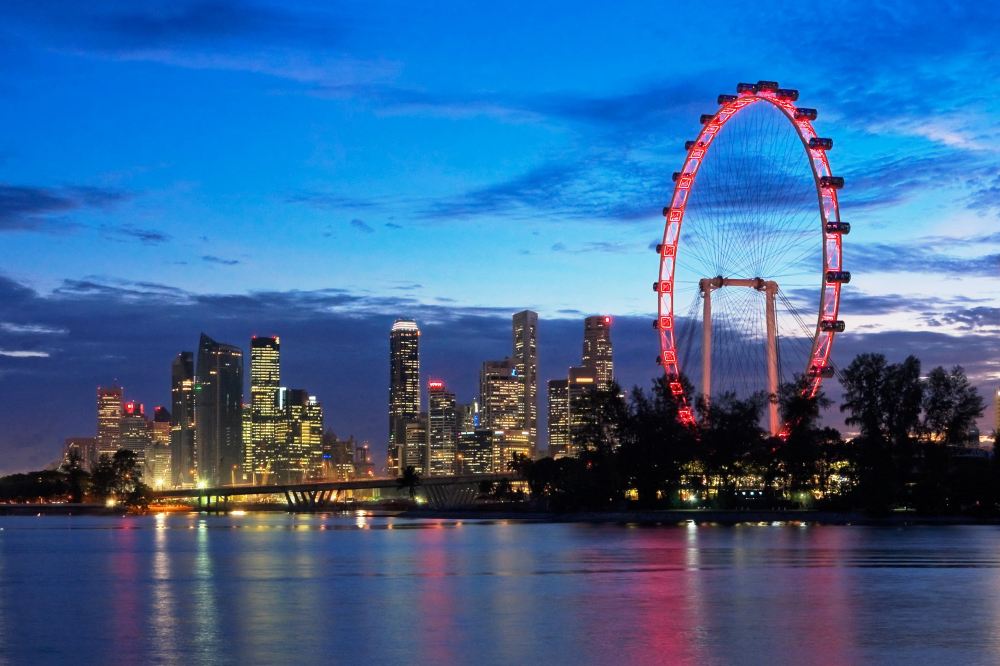 3 Great Reasons to Visit: the Iconic Landmarks of Lion City
The world's largest observation wheel:
Standing at a stunning 165m, you can enjoy a visual feast of the city by the bay, which likes a dynamic stage in the sky. Enjoy the different view of the island and make a special memory from the flyer wheel.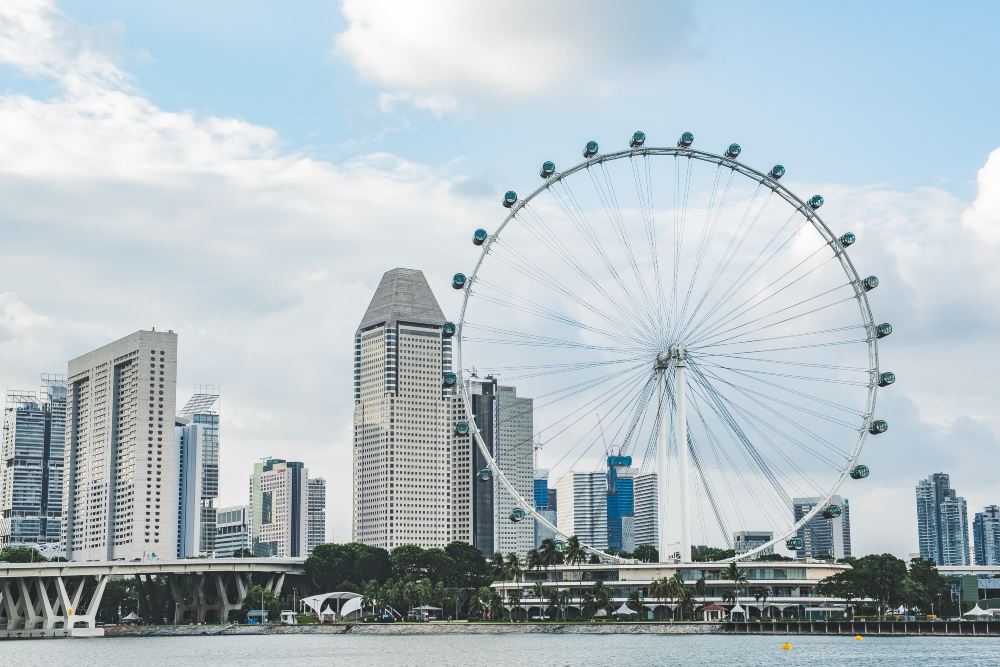 Panoramic View of 360° Observation Wheel:
Embark on the unique designed observation wheel, you will have unveil sights in 30 minutes, you can enjoy beautiful sunset during the day and spectacular night view at night, feel the pulse of the vibrant city and even catch glimpses of the magnificent sights of Malaysia and Indonesia.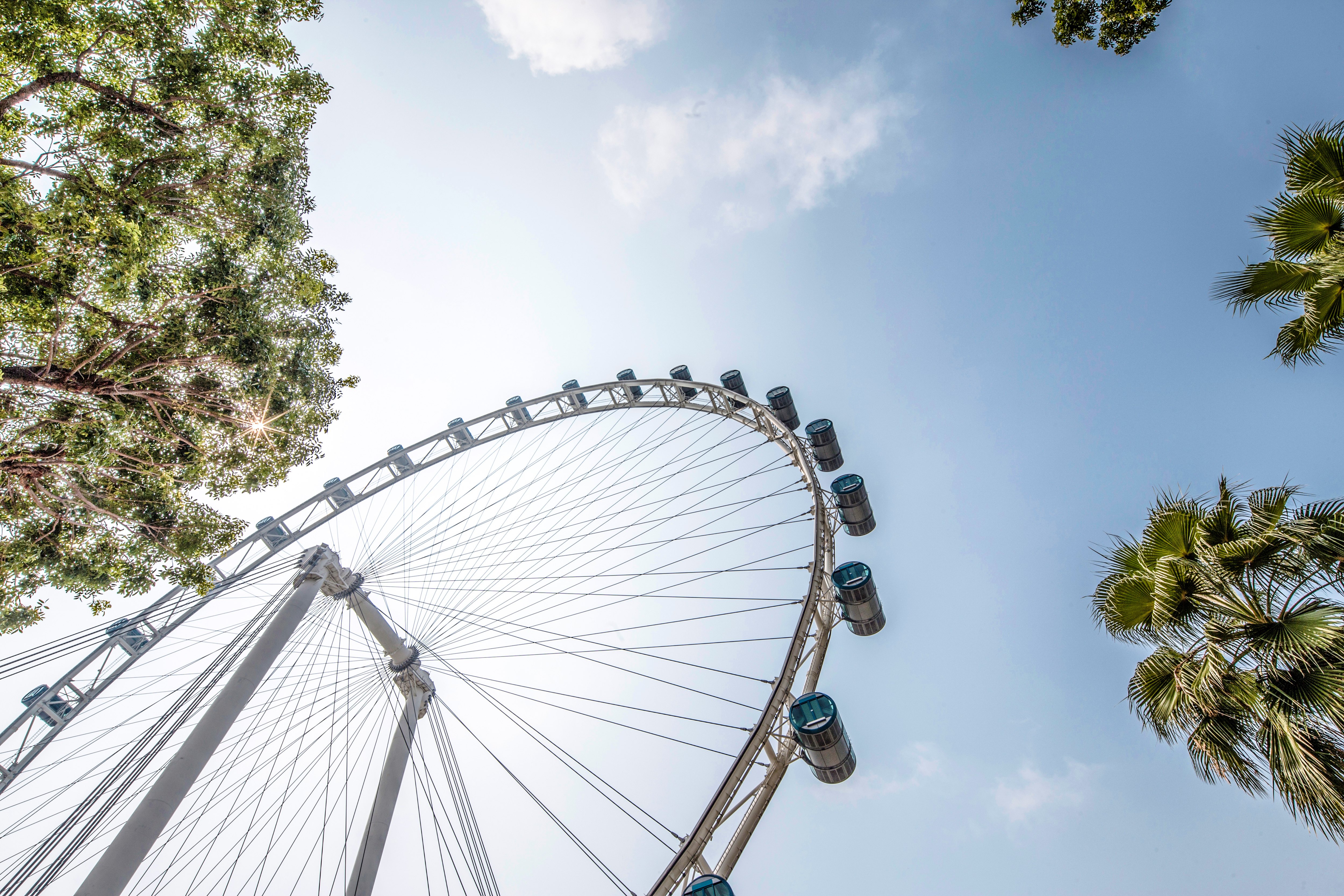 A Bird's eye view of the City Prosperity:
As the wheel turns, you will be treated to a visual 360˚ feast of iconic and historical landmarks such as Marina Bay, Singapore River, Raffles Place, Merlion Park, and so forth. Do not miss taking photos of iconic landmarks in the sky with your family and friends, and the beautiful moments.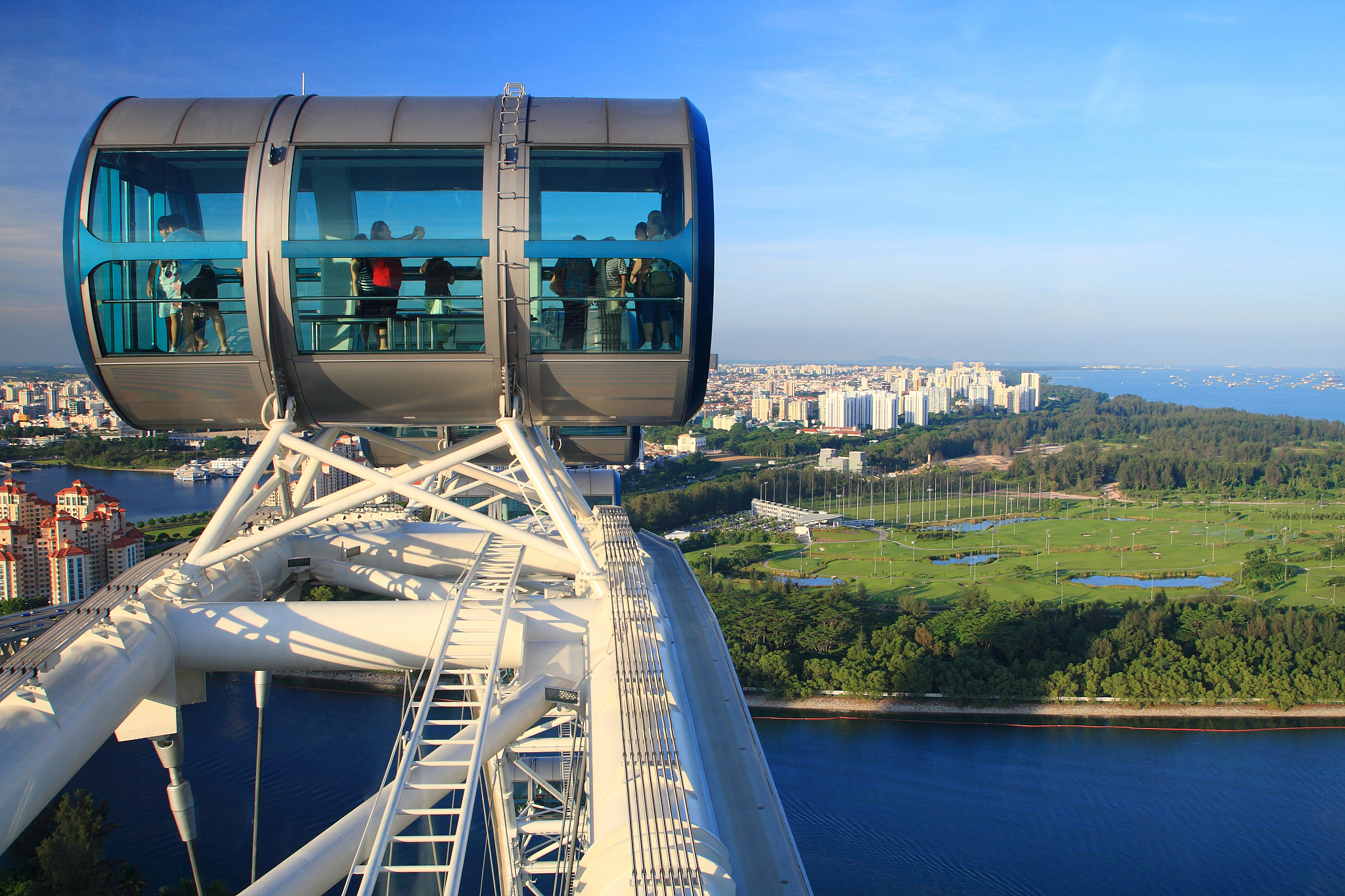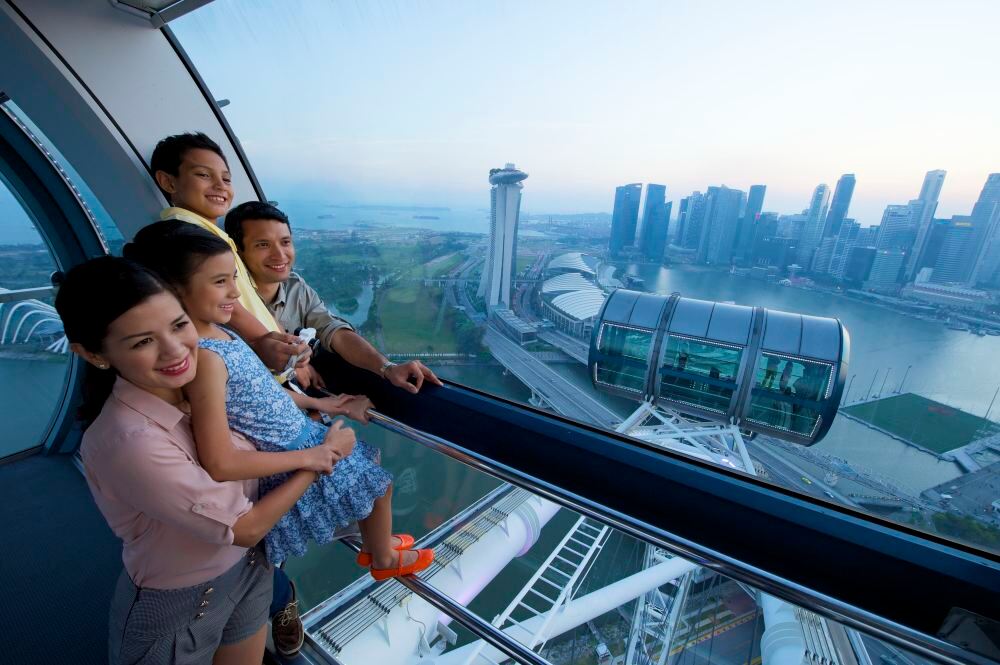 Booking Validity
Valid for 3 days from the specified date, Not valid for use on Mon to Wed, Valid for 1 use(s) only
Inclusions
Singapore Flyer: Ticket for Singapore Flyer
Time Capsule: Ticket for Time Capsule
Singapore Flyer+Time Capsule:Embarking on a journey with Time Capsule as the starting point for an immersive experience of Singapore's past, present and future, followed by a one rotation (30 minutes) on the Singapore Flyer in a shared capsule for breathtaking views
Exclusions
All personal expenses and expenses not mentioned in the inclusions
Change & Refund Policies
This booking can be cancelled free of charge at any time provided you have not used it. If you need to cancel it, please sign in to Trip.com to submit your cancellation
Partial cancellation of this booking is not permitted
How to Use It
All times are given in local time.
Please present the QR Code on your confirmation email and valid ID to gain admission.
For Singapore Flyer+Time Capsule ticket, guest can use the same QR Code to gain admission for 2 attractions.
The name on ID should be in accordance with the appointment information. Tourist will gain no admission without it.
Voucher Validity: the voucher will be valid for three days, including the selected date of use and the two days following. Limited to one use only
Redemption Location: 30 Raffles Avenue,Singapore 039803
Singapore Flyer Entrance on Level 2; Time Capsule Entrance on Level 1
Opening Time: 14:00-22:00 (last admission: 21:30)
Redemption Time:
Singapore Flyer: 14:00-21:30; Time Capsule: 14:00-21:15;Singapore Flyer + Time Capsule last admission at 21:15.
Activity Essentials
Traveller Information
Adult: Age 13+
Child: Age 3 to 12
Free for children age 0-2
Important Information
In case of lightning, heavy rain and other unforeseen factors lead to the failure for visit, please take the exchanged physical ticket to the Travel Trade Concierge for confirmation stamp the state due to weather conditions, and then send them to our company, you will receive the money back once we apply for your refund from the Singapore Flye successfully.