Activity Details
Every urban jungle needs a green space, and you can see Singapore taking the experience of nature to a futuristic level at Gardens by the Bay. Developed at a cost of more than a billion dollars, this award-winning super garden encompasses both indoor and outdoor gardens that transport you to different corners of the globe. Covering a massive 250 acres and packed with 500,000 plants of over 2,200 varieties, Gardens by the Bay is packed full of discoveries to charm even those who aren't garden fans.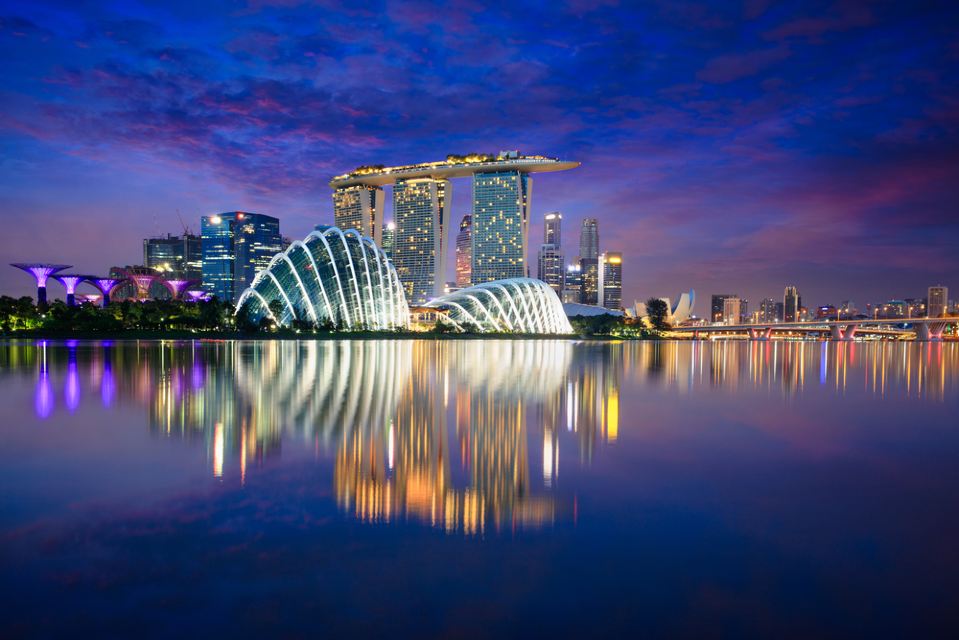 Welcome to the world of eternal spring! Step into the world's largest greenhouse and find yourself transported to Chile, South Africa, California, and Australia as you explore these amazing and diverse collections. Wander between the bizarre Baobab trees and seas of perfectly-cultivated roses that will lose you in a whirlwind of color. The dome covers an area of 2.2 football fields and the volume of 75 Olympic swimming pools, so prepare for plenty of exploration! Luckily, the temperature inside the dome is regulated to fit a Mediterranean climate, so it's also the perfect place in Gardens by the Bay to escape the heat for a while.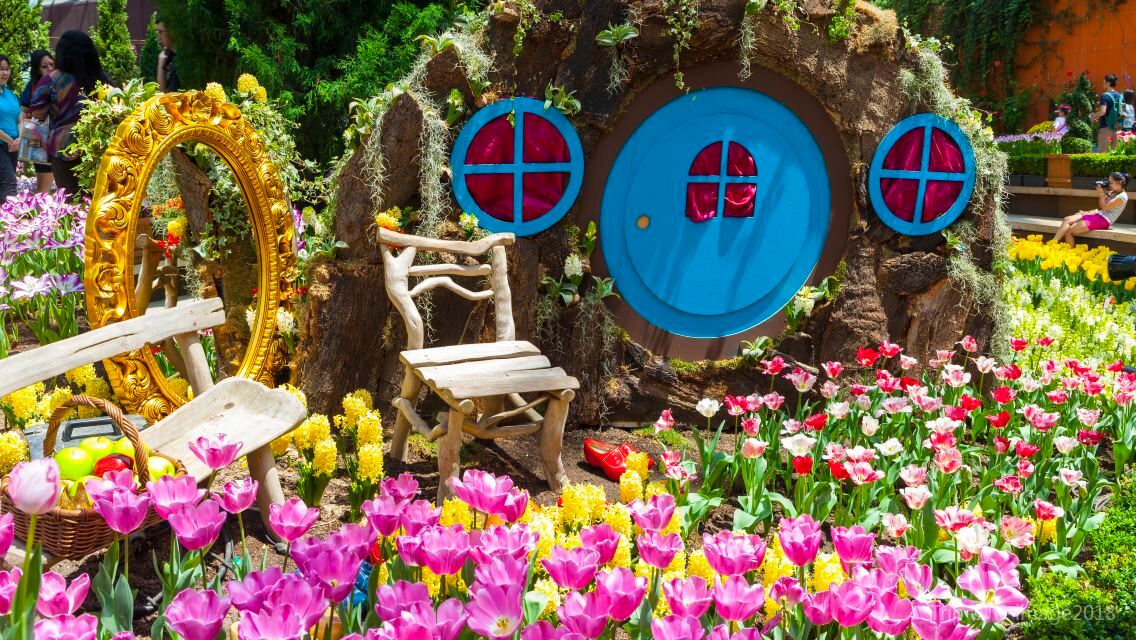 Another favorite at Gardens by the Bay is the Cloud Forest, a celebration of the natural world centered around a 35-meter tall man-made mountain and its artificial waterfall. Each layer boasts different varieties of plants known as epiphytes, which rely on each other for survival. Stroll along the Cloud Walk and admire this awesome ecosystem up close on the sides of the mountain. There are many more levels to explore inside the Cloud Forest, each level giving a different view of the conservatory interior, so make sure you take your time to explore! Photos of this mystical paradise don't do it justice – it must be seen to be believed!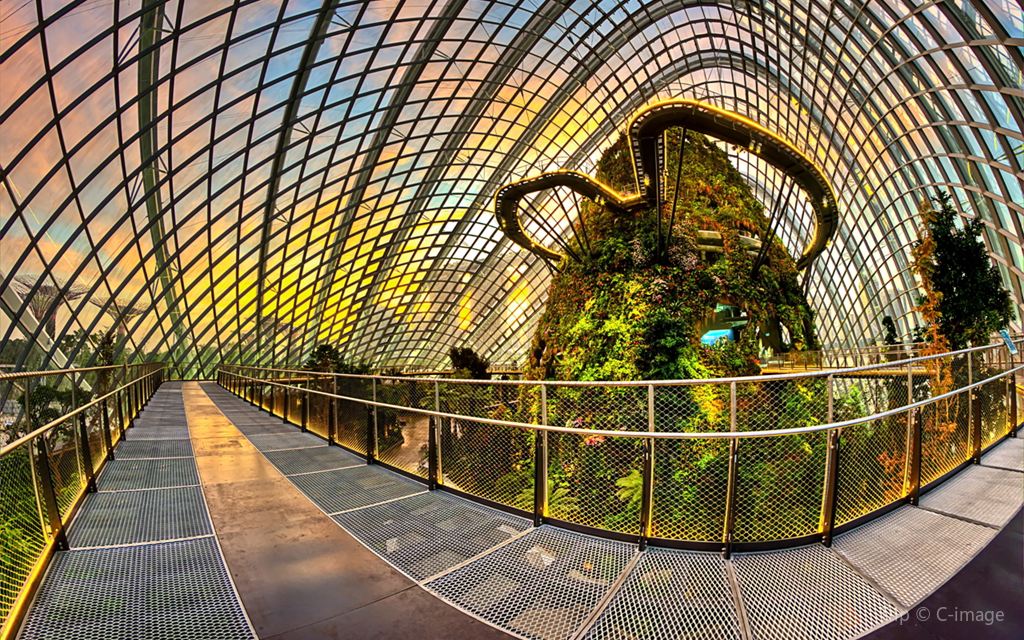 The most famous fixture of Gardens by the Bay is the Supertree Skygrove, a futuristic neon land where nature and the big city meld together. Its famous metallic trees are 25-50 meters tall, especially stunning when illuminated at night. Don't miss the nightly Garden Rhapsody show, where the Skygrove comes to life with lights and surround-sound music. The Skygrove is included in your Gardens by the Bay ticket, and you can also buy additional admission tickets to OCBC Skyway onsite, which lets you stroll between these giants on its raised pathway and take in the views over the gardens and Marina Bay skyline.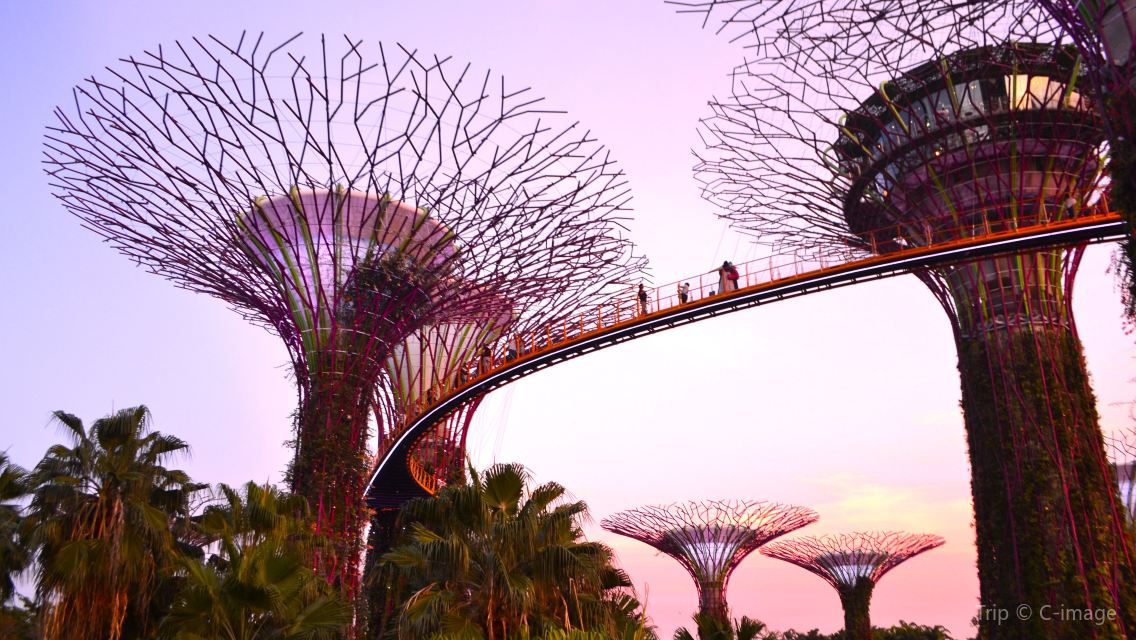 Booking Validity
Other, Valid for 1 use(s) only
Inclusions
Gardens by the Bay ticket (including Cloud Forest and Flower Dome)
Singapore Resident rates applicable to Singapore Citizens, Permanent Residents and those living in Singapore, including holders of employment passes, work permits or dependent passes.
Exclusions
All personal expenses and expenses not mentioned in the inclusions
OCBC Skyway
Change & Refund Policies
Once this product is successfully booked, it cannot be changed or cancelled
How to Use It
All times are given in local time
After your booking is completed, you will receive a booking confirmation email containing a link to download your voucher. Click the link or copy and paste the link into your browser, then check and download the voucher
Please present your e-voucher and scan the code in the voucher to directly enter the park
Admission Time: 09:00-20:00 (last admission: 19:30)
Address: 18 Marina Gardens, Singapore
Activity Essentials
Traveller Information
Adult: Age 13+
Child: Age 3 to 12
Free admission for children under 3
Important Information
Please note that the following attractions will be closed on specific dates:
CLOUD FOREST: 11 January / 21 February / 7 March / 4 April / 9 May / 13 June / 25 July / 22 August / 27 September / 10 October / 14 Nov / 12 Dec
FLOWER DOME: 10 January / 22 February / 8 March / 5 April / 10 May / 14 June / 26 July / 23 August / 26 September / 11 October / 15 November / 13 December
The attraction will be closed for the whole day, unless otherwise indicated
*Please note that clouse dates may be subjectstive to changes and you may refer to the dates as per below.For the most updates closure dates, please visit https://www.gardensbythebay.com.sg/en.html