Filter your favorite airlines and preview the cheapest ticket prices of each airline
No matter whether you are a novice passenger who buys a ticket for the first time, and does not have a specific preference for airlines; or people with mediocre incomes who regard price as the priority, you can refer to the column of airline company listed on the side of the webpage. After each airline directly allows you to compare preferential prices at one time, the cheapest ticket is clear at a glance.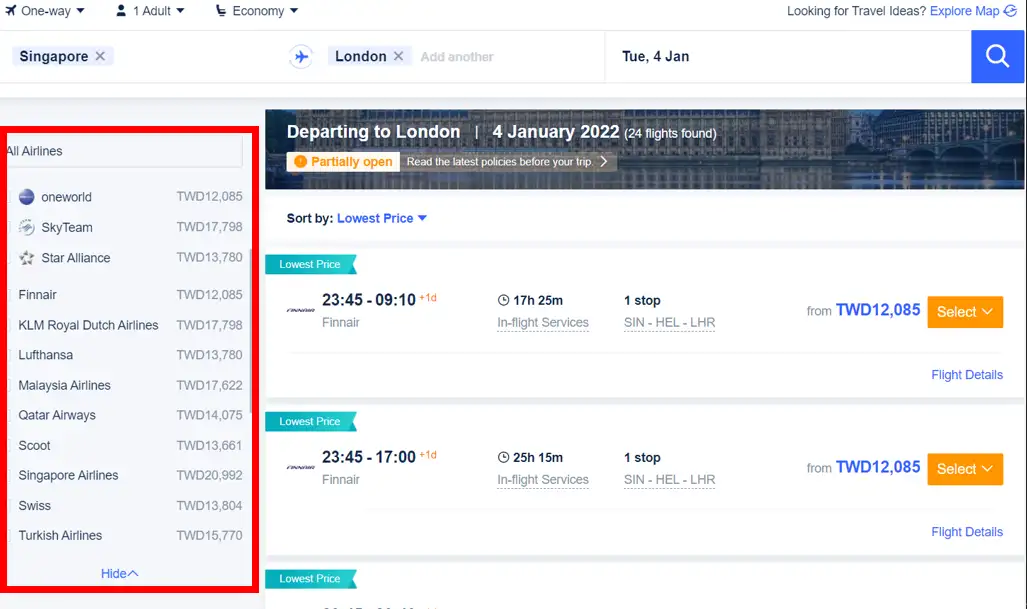 Customize and track your preferred flight prices
Let us notify you when the price code you expect appears, and never be afraid to miss the time to grab a cheap ticket!
Are you tired if you still turn on your mobile phone to take three meals a day to get the discounted airfare price? Click on the flight details, track the flight, and receive the notice of the price reduction as soon as possible! We will directly notify you of the most immediate cheap air tickets via email, and you can also change the expected price at any time by modifying the flight reminder!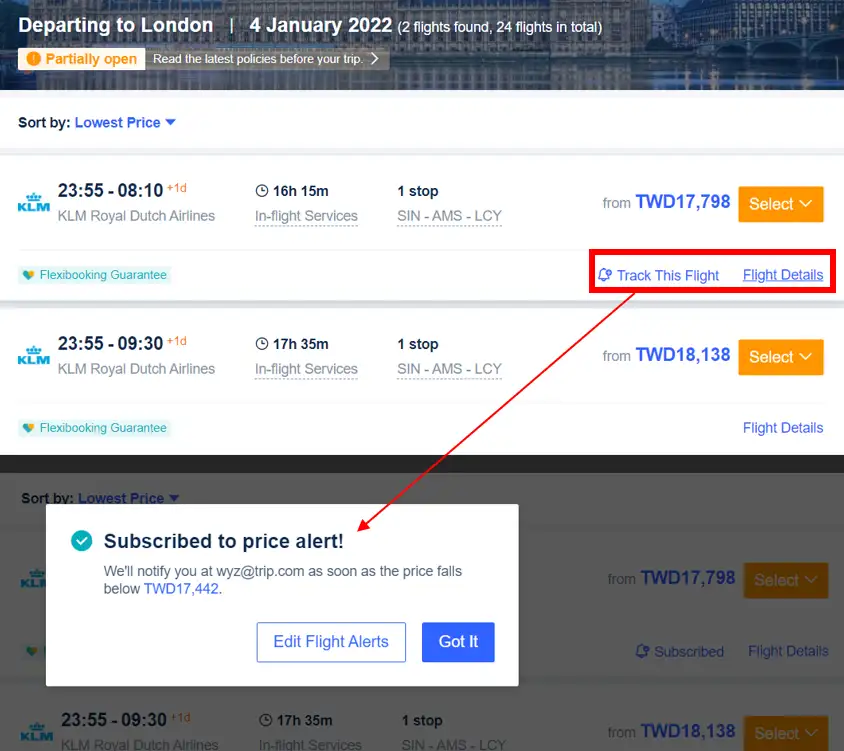 Flexible booking guarantee
You have already picked up the flight you favored, yet, you haven't book it in the fear of the epidemic? All you need to do is check whether there is a "flexibooking guarantee" pattern on the flight! If the ticket purchased on Trip.com has the "flexibooking protection" pattern, the date can be changed or cancelled for free during the new coronavirus epidemic! (For details, please refer to the change policy)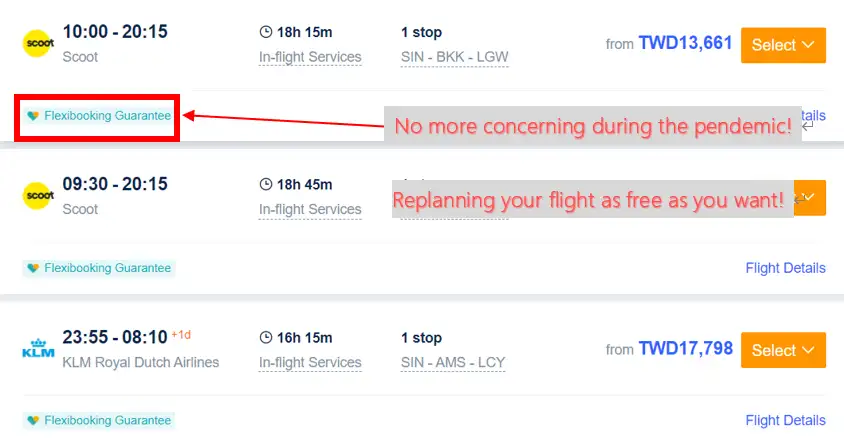 Turn on incognito mode when searching for tickets
When searching for cheap flight, opening the browser in incognito mode, or at least clearing cookies in the settings before searching, is not only a good Internet usage habit, but also to avoid the order price affected by historical records. It is recommended to close all the browsers, clear the history, or directly use the incognito search to ensure that the lowest price is found.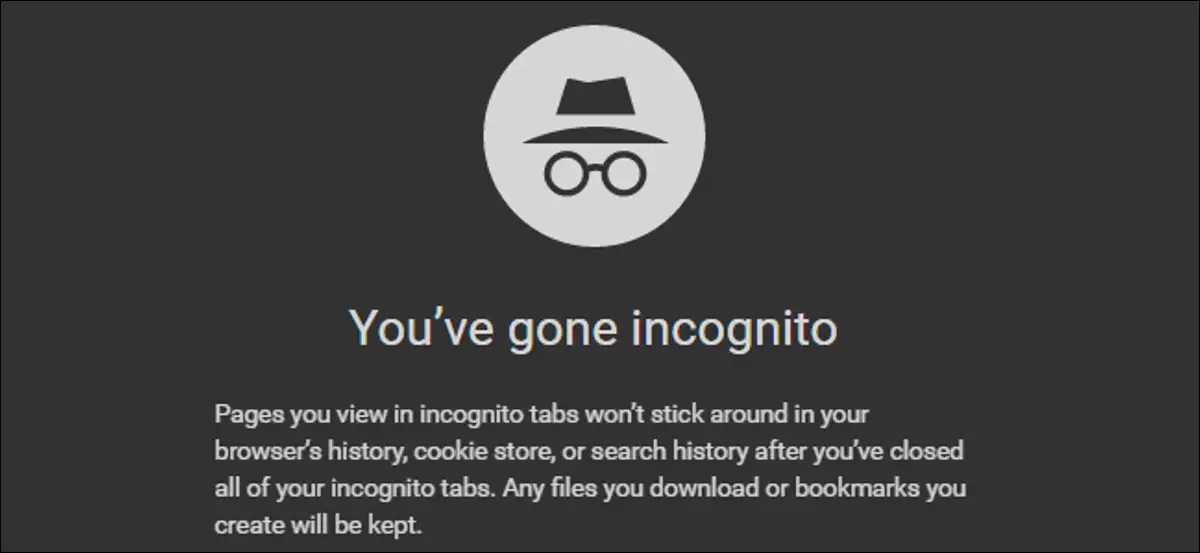 Search by single fare
This is a very important tip! ! Did you know that searching for single fare and group fare may result differently? Due to the seat fare structure (annual tickets, group tickets, promotional tickets, and class categories are also different) and the opacity of the number of seats, suppose you have two ticket requirements, but only one low-priced class and multiple high-priced classes are left. At this time, if you search for two people directly, the computer will directly display the high-priced class for you. The computer is not smart enough to help you place orders separately; but if you search for a single person first, you can at least buy a low-priced one. Price tickets, so if you have a group of more than two people, not more than ten people, separate bookings will be a more cost-effective option.
Early booking of air tickets & best booking time
Everyone knows that early birds can eat worms. This principle is no exception when rushing to buy air tickets. Especially during peak tourist seasons, you have to book early; if you really can't get them, it's okay, usually major travel agencies or airlines. There are reserved seats for group trips and free trips. The order status will be sorted two weeks before the departure time. At this time, some seats may be released, you can contact and see.
Generally speaking, if you are very sure about the time to go abroad, it is recommended to enter the mobile ticket 3-4 months in advance; usually it is cheaper to buy flights on Tuesday and Wednesday, and Friday is usually the most expensive. It is recommended to avoid this on the return journey Time period (of course, you can grab the prices of the previous and next three days for further comparison, which will be more accurate), and according to statistics, if you order every Wednesday morning in Taipei time, the average ticket price will be the most beautiful.
Become an airline member: accumulated mileage, popular discounts
The fan page that releases preferential information at any time is a good friend of petty-bourgeois travelers. Choose your favorite airline fan to subscribe! In addition, you can also join the airline's online membership, on the one hand, you can accumulate mileage, but also get first-hand discount and hot information, so you can start a fire at any time.
You can book separately for the return trip, so you have the opportunity to avoid popular times
Everyone knows that the off-season fare is definitely much more beautiful than even holidays, winter and summer vacations, but do you know that there is a difference in "weekly" prices? It is recommended that you choose from the "one way" first when you go on your journey. You are more likely to pick a super cheap ticket (of course, there is also the risk of not being able to book a ticket on the return journey or being more expensive). The epidemic restricts the market, and airlines are highly competitive. The promotion plan of, may just happen to be met by your return trip; at the same time, choosing to depart on Monday or Tuesday is also a small secret, usually it is much cheaper than departure on Friday or Saturday
Choose "transfer", don't rush to "direct flight"
If you don't have time to consider, and don't care about troubles, of course, the fare for connecting flights will be much cheaper than direct flights, and the schedule is more flexible. It is also good to stop at connecting points in Japan, Bangkok, Hong Kong, Singapore, etc. You can also take a half-day trip with time. Of course, whether the overall ticket price is cost-effective or not, you must also consider the cabin you purchased. Some lower-grade cabins must be increased in price to stay at the transfer point for more than 1 day, so special attention must be paid.
FAQ
How do I get a ticket online?
E-tickets are used for international air tickets. Please arrive at the airport 3 hours before departure (the boarding pass for the round-trip ticket will be collected separately on the day of departure), and get the boarding pass at the airline counter with the valid certificate at the time of booking. If your boarding pass cannot be printed at the self-service counter, please pick it up at the counter.
When is the cheapest time to buy air tickets?
According to Trip.com, the cheapest tickets are on Tuesday, Wednesday, and Saturday. However, the price of air tickets will be affected by different factors. If you want to buy the cheapest air tickets, remember to pay attention to Trip.com's low-cost monthly calendar!
How to buy cheap air tickets?
If you want to buy cheap air tickets, Trip.com recommends that you book air tickets 6-8 weeks in advance, choose low-cost airline tickets, use Trip Coins and Trip.com limited air ticket discounts, buy non-direct air tickets, and avoid peak travel seasons. If you want to know more cheap air tickets, remember to pay attention to the "Frequently Asked Questions" section of Trip.com's air tickets page!
What is the cheapest month to fly to New York?
According to the past, March is the cheapest month for air tickets in New York; November is not expensive. Summer vacation is the peak season in the United States, and air tickets will be more expensive than usual. If you want to save money on air tickets, you can consider bypassing this time to start.
How many round-trip air tickets to New York can be obtained?
The average direct flight is around $33,000, and if it is less than 30,000, you can start directly without hesitation! A connecting flight can be considered for around $22,000. If you use Skyscanner to compare prices during non-peak seasons, it should not be difficult to find a ticket less than 20,000.
What are the precautions for transit in China?
Remember to apply for a Taiwan compatriot certificate before taking a flight connecting in China, or bring your ID card to apply for a visa on arrival locally.
When is the cheapest time to buy air tickets?
If you have a choice, remember to avoid the time when most office workers and students are on vacation.
The peak tourist season includes:
1. From the end of January to the beginning of February, winter vacation to Chinese New Year holidays
2. Summer vacation from July to August
3. Consecutive holidays (Ching Ming Festival, Dragon Boat Festival, Mid-Autumn Festival, National Day)
If you can't avoid it, then try to book as early as possible!