Most Iconic Hotels for Luxurious Living in Singapore

Catalogue
1. The Fullerton Hotel Singapore

2. The Ritz-Carlton, Millenia

3. Raffles Singapore

4. Grand Park City Hall

5. Mandarin Oriental

6. Capella

7. Amoy by Far East Hospitality

8. Sofitel Singapore Sentosa Resort

9. PARKROYAL COLLECTION Pickering
Singapore is a trendsetting metropolis known for its modern architecture, cosmopolitan culture, and friendly business climate. Now that international travel has restarted, the city is again attracting visitors from around the world. Given its global appeal, it's no surprise Singapore is home to some truly fabulous hotels. We're talking about places where no expense is spared to provide guests an outstanding experience. Whether it's chic decor or fine dining, Singapore's top hotels easily rank among the best anywhere. In this guide we looked around to discover the best of the best. These are the most iconic hotels for luxurious living in Singapore.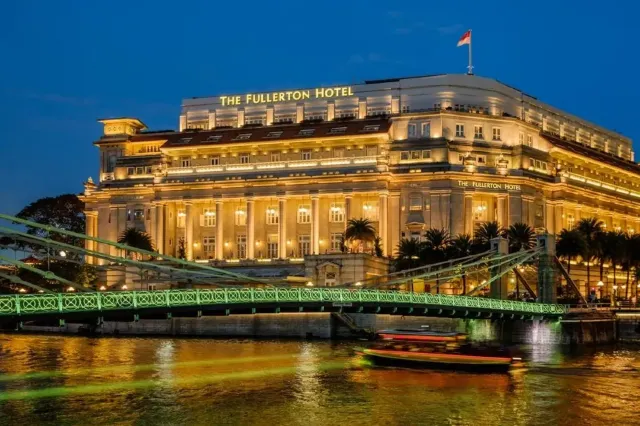 They say location is everything. That's certainly true of the Fullerton, whose grand facade is prominently on display across from Merlion Park. Highly rated, exquisitely appointed, and magnificent in every respect is how one might describe this legendary Singapore accommodation. The Fullerton is a hotel that commands respect.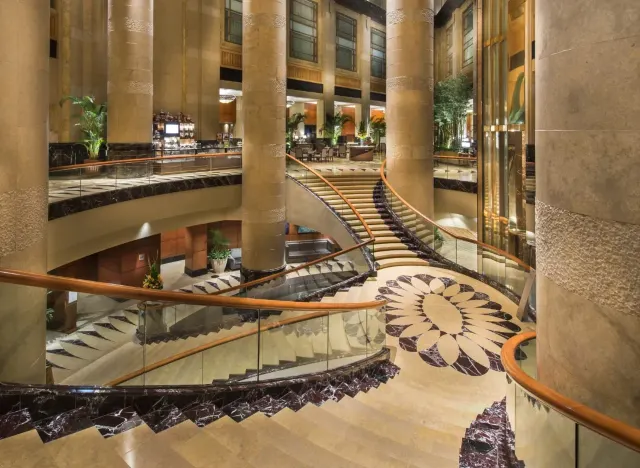 The hotel's neoclassical architecture is an immediate draw. Originally built in 1928, the building has housed several venerable institutions over the years including the prestigious Singapore Club. Today, the Fullerton charms guests with its combination of rich history and extensive amenities. Rooms are tastefully decorated in a stately style and guests have access to facilities including an outdoor pool and sauna.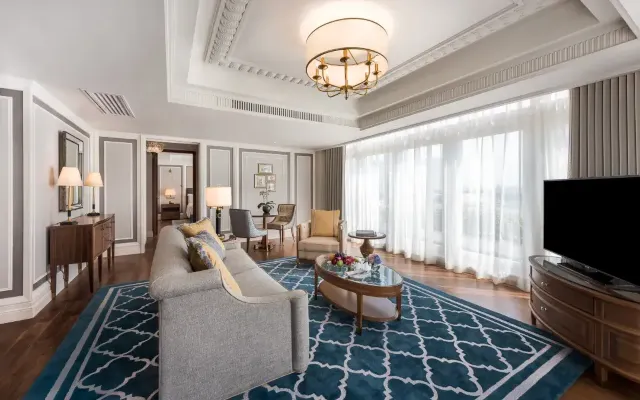 This year the Fullerton is inaugurating a series of fine dining events where they're inviting chefs from around the world to bring "the world's finest culinary experiences to Singapore." It's just one more reason why the Fullerton is truly one of the most iconic hotels for luxurious living in Singapore.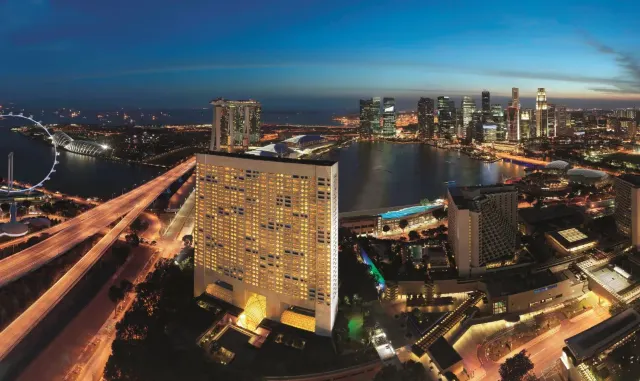 With a name that's synonymous with luxury, it's no surprise this storied brand would make an appearance on our list. The Ritz-Carlton, Millenia sits perched along Singapore's famous Marina Bay. Anyone who stays here can't help but be struck by the splendor. Guests are treated to the generous hospitality that's become such a part of the Ritz-Carlton brand over the years.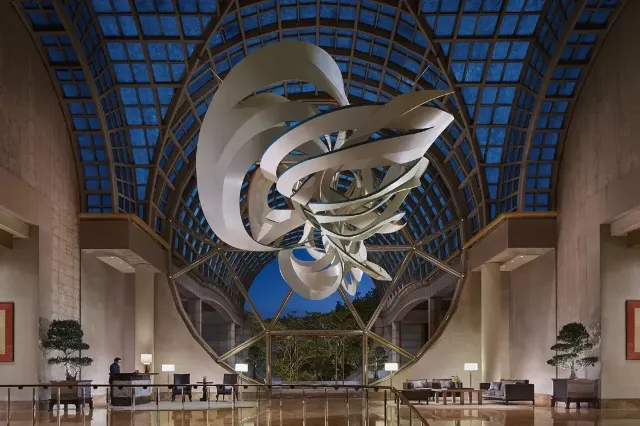 The location next to Marina Bay offers stunning views of Singapore's impressive skyline. Spacious rooms allow guests to spread out and unwind. The outdoor swimming pool is great for relaxation as is the onsite spa. If you're hungry, book a table at the famous Summer Pavilion where you can enjoy Michelin-starred Cantonese cuisine.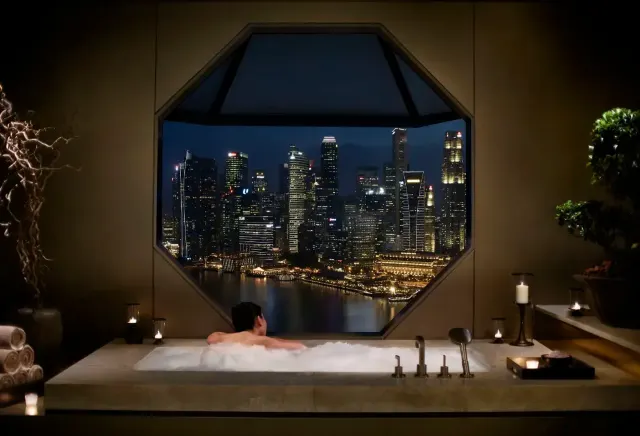 Guests at the Ritz-Carlton, Millenia have easy access to some of the city's best shopping at both Marina Square and Millenia Walk. It's hard to go wrong when staying at the Ritz-Carlton, which is why this is one of the most iconic hotels for luxurious living in Singapore.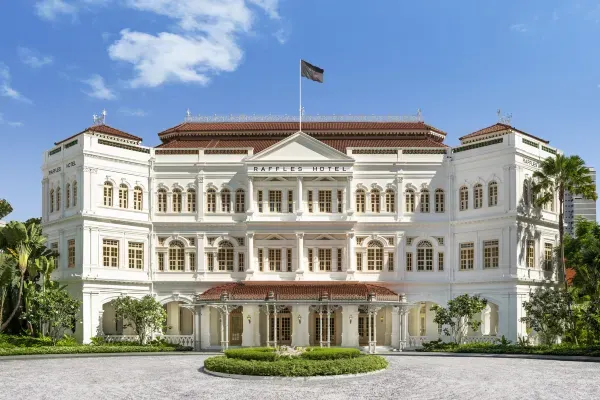 Raffles is a well-known name in Singapore and the Raffles Singapore hotel is inviting guests to rediscover this iconic landmark following an extensive renovation. Always a delicate affair, the Raffles has managed to refresh itself while preserving the hotel's most iconic and beloved aspects, including the exterior design and much of the historic interior decor.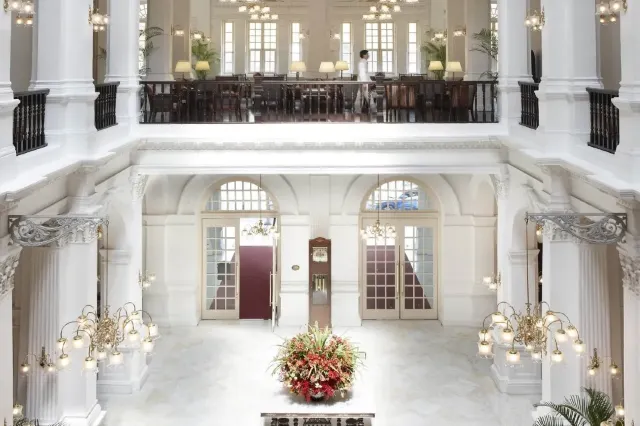 Having modernized their offerings, particularly when it comes to food and drink, Raffles Singapore has managed to pull off an impressive feat by making a cozy space all the more special. New restaurants by culinary lumineers Anne-Sophie Pic, Jereme Leung, and Alain Ducasse have opened and are seamlessly integrated into the space such that you'll swear they've been there for years.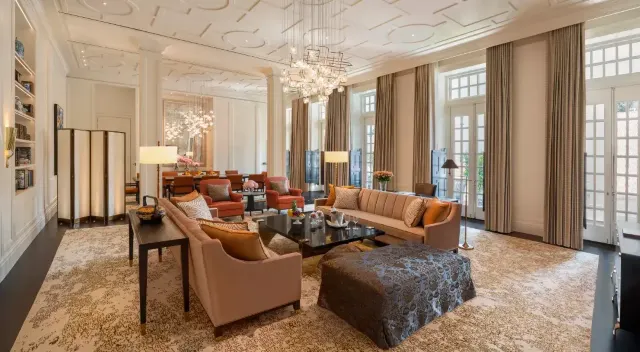 When it comes to rediscovering Singapore, there's no better place than at the restored Raffles. Come enjoy one of the city's most iconic and luxurious hotels.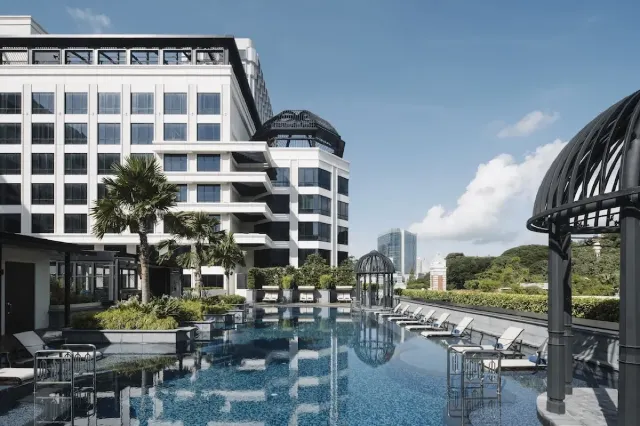 The Grand Park City Hall is a stylish hotel for a stylish city. Conveniently located near Fort Canning Park, the Padang, Esplanade Park, and St. Andrew's Cathedral, this is a convenient place to stay if you're looking to explore the heart of Singapore.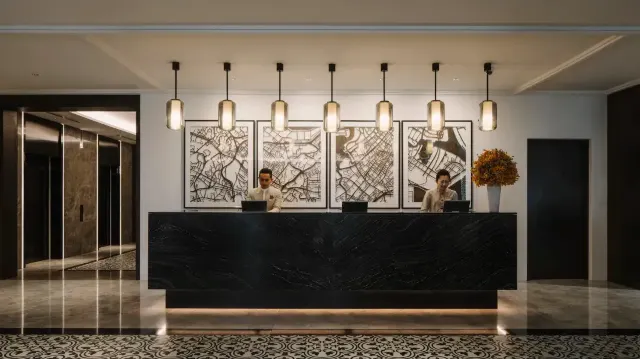 Guests are just around the corner from City Hall subway station and easily within reach of Raffles City, Marina Square, and Suntec City, plus great entertainment districts like Marina Bay, Chinatown, and Clarke Quay. The Grand Park has a slick exterior featuring a white-colored design accented by black windows and trim. Interior spaces have a serious feel, much as you'd expect to find at a popular business hotel.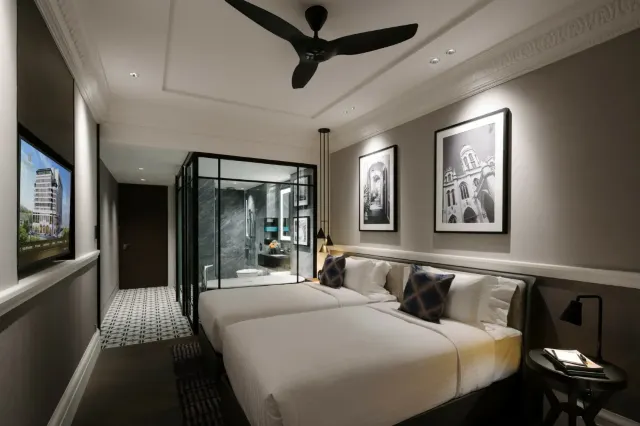 Two-tone marble in the guest room showers and baths is rather elegant and complements the simple room designs. The Grand Park has a large outdoor pool area where you can relax, plus an accompanying fitness center. When you stay at the Grand Park City Hall, you'll receive the sort of luxurious treatment normally reserved for VIPs.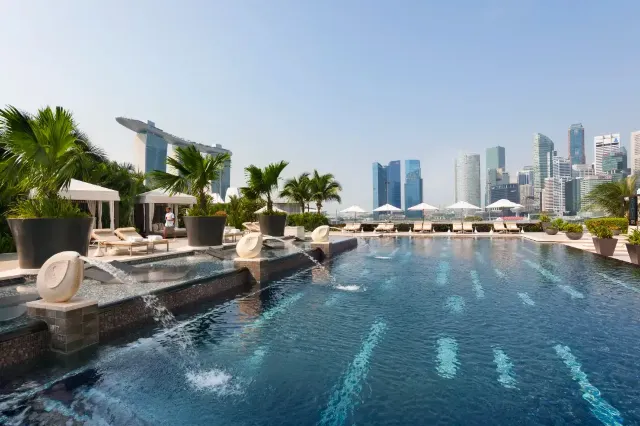 Mandarin Oriental is another name that signifies absolute comfort and luxury. There's a reason this brand has such a loyal following. Guests know when they check into a Mandarin Oriental they will be well looked after. At the Mandarin Oriental in beautiful Marina Bay, you can enjoy all this storied brand has to offer and more.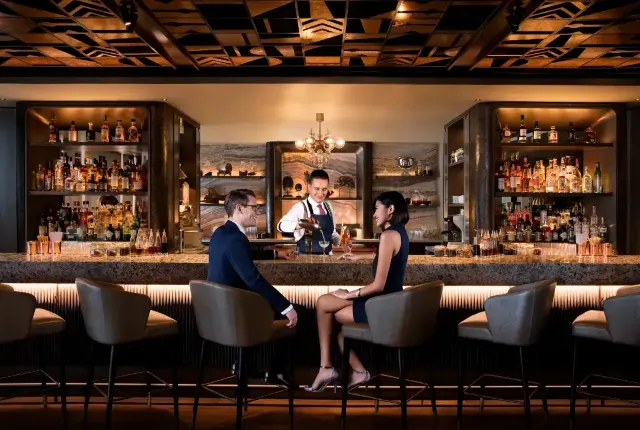 From fantastic views of the Singapore skyline to stylish room décor, the Mandarin Oriental is a great way to get yourself reacquainted with Singapore. Staying here provides easy access to the Promenade, the Singapore Flyer, and the Esplanade. Spread out in one of the Mandarin Oriental's deliciously comfortable rooms or spend your days lounging by the hotel's fantastic outdoor pool. Indulge yourself with a deluxe spa treatment or just go all out and wining and dining your way well into the evening.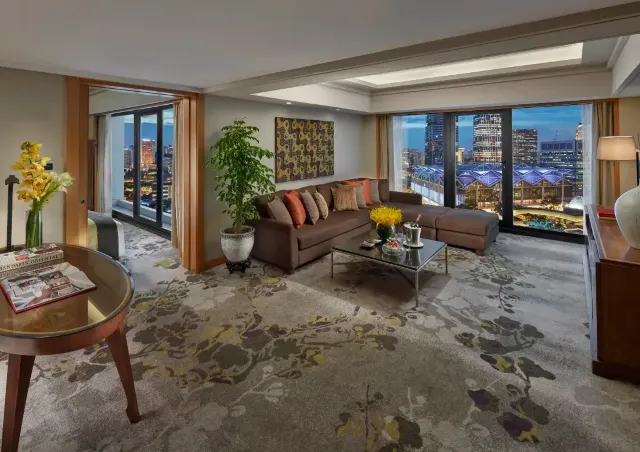 As soon as you arrive, you'll see why the Mandarin Oriental in Marina Bay is one of the most iconic hotels in Singapore.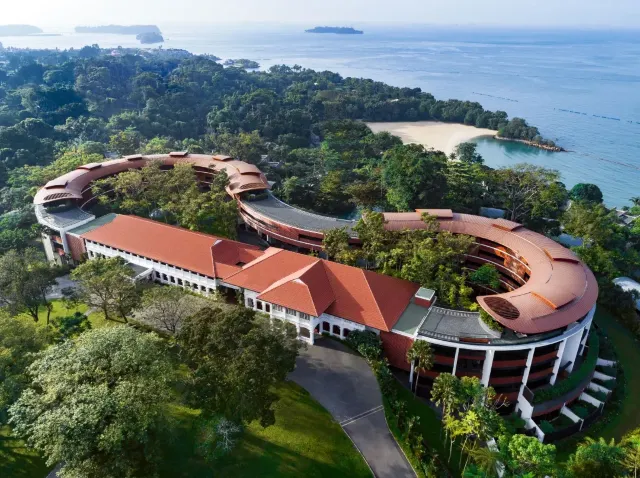 Capella is one of those hotel's you have to visit to believe. Unfurling over 30 acres of lusciously landscaped grounds, Capella provides guests with splendid serenity. The hotel's iconic design is an architectural achievement that blends Singapore's colonial heritage with a distinctly modern aesthetic.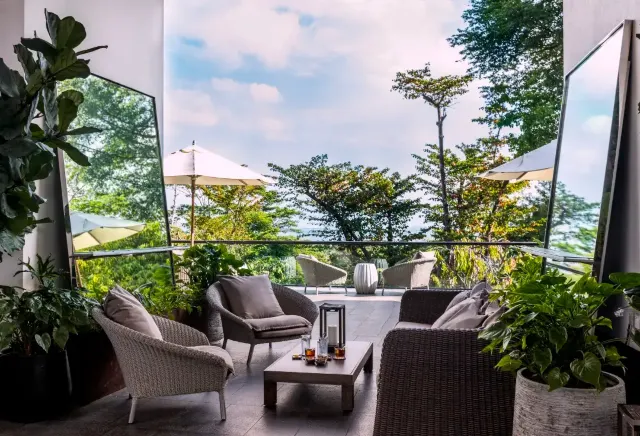 Capella is a place where you can experience all the richness and sophistication one might expect from such forward-thinking. The hotel's iconic outdoor pool is the perfect place to unwind while the award-winning spa will help you take relaxation to the next level.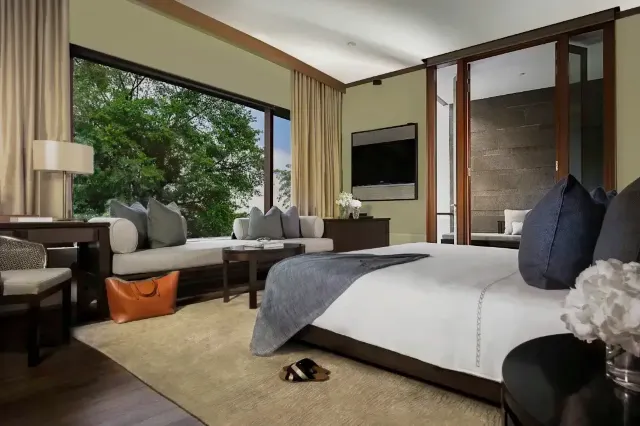 Having hosted high-level diplomatic summits, Capella is no amateur when it comes to service and hospitality. Guests can select between several accommodations including suites, villas, and manor houses, all of which feature decor from renowned interior designer Jaya Ibrahim. When it comes to iconic status and luxury, Capella is hard to beat.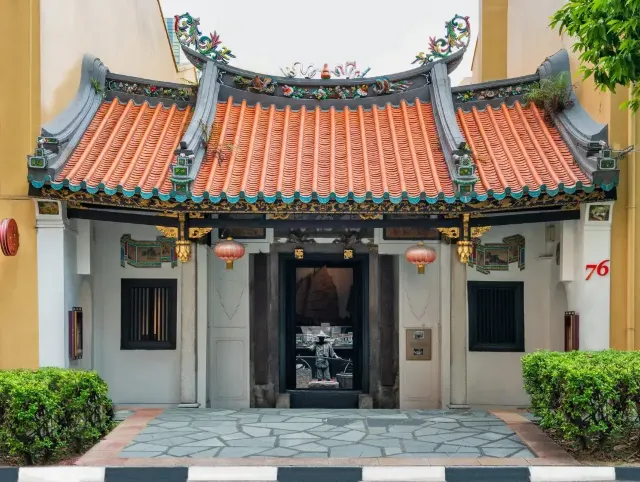 Experience old-world luxury with a stay at Amoy by Far East Hospitality. The experience starts right when you arrive. To enter, guests step through historic Fuk Tak Chi temple and museum. The lobby is adorned with traditional Chinese decor. Classic furniture seems to blend with modern amenities in a natural and charming way.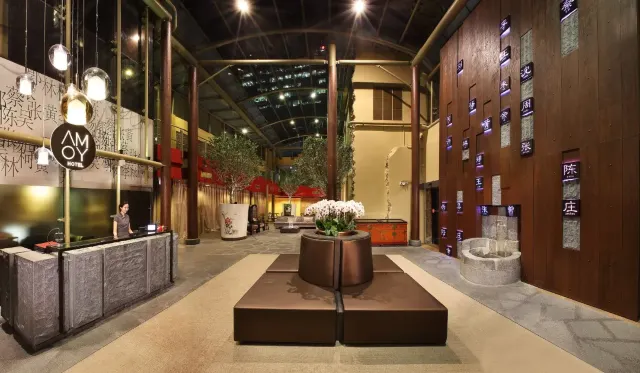 Even the hotel name provides a link to the past as Amoy is a Hokkien dialect spoken among early settlers to the area. In line with the heritage theme, guest rooms are named after common Chinese surnames such as Huang (黄), Wang (汪) and Chen (陈). The rooms combine modern sophistication with Chinese culture and include oriental style beds, carefully selected furniture, and lovely porcelain basins.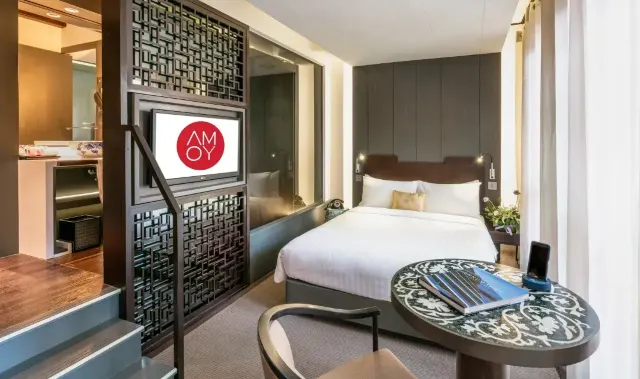 With just 37 guest rooms, Amoy is known for its personalized service. This is a place where the staff happily goes the extra mile. If you're looking to experience a bit of the luxury living in Singapore, book your next hotel stay at the Amoy by Far East Hospitality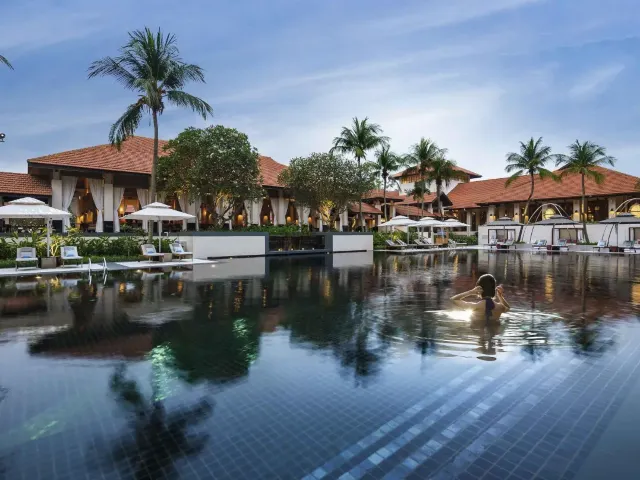 Bali is the epitome of a resort paradise. Maybe you've been dreaming of going for a while and just haven't gotten around to it. Fortunately, there's a way to experience a luxurious tropical vacation without the hassle of international travel. At the Sofitel Singapore Sentosa Resort, guests can enjoy a stunning tropical getaway.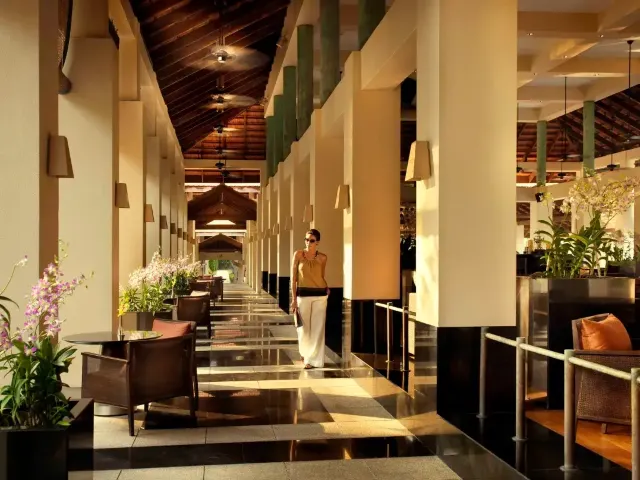 Enveloped in lush greenery and featuring a 33-meter long black tiled pool surrounded by cabanas, the Sofitel doesn't skimp on the relaxing Balinese vibes. Reminiscent of a large private estate, guests have access to the best blend of Colonial heritage architecture and distinctly modern amenities.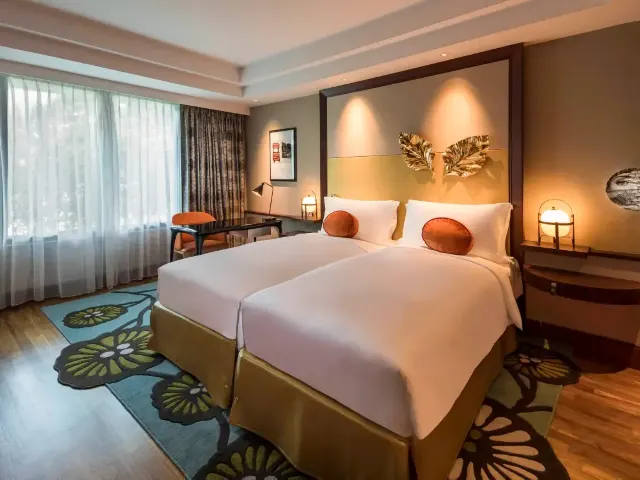 Book yourself a room featuring a lovely floor-to-ceiling sliding glass door and greet each new day in style. This is a place to go when you feel you need to get away for a while. The Sofitel Singapore Sentosa Resort brings all the luxury of Bali right to your doorstep.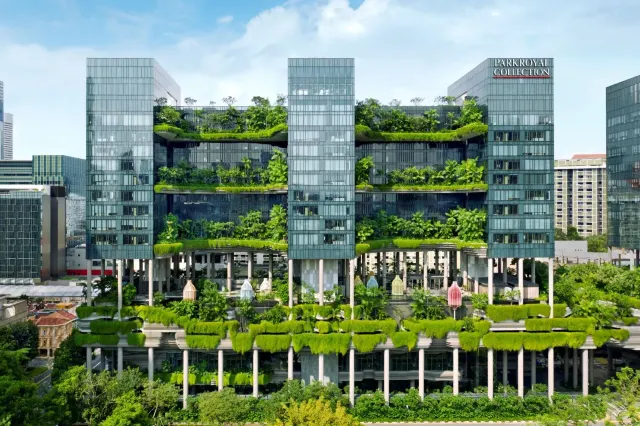 A trendy city demands a trendy hotel stay and the PARKROYAL COLLECTION delivers! The hotel's thoroughly modern design begins with the exterior. Resembling a building on stilts, the lower floors are open to provide plenty of sunshine and tropical breezes. The upper floors feature lots of trees, shrubs, and other greenery.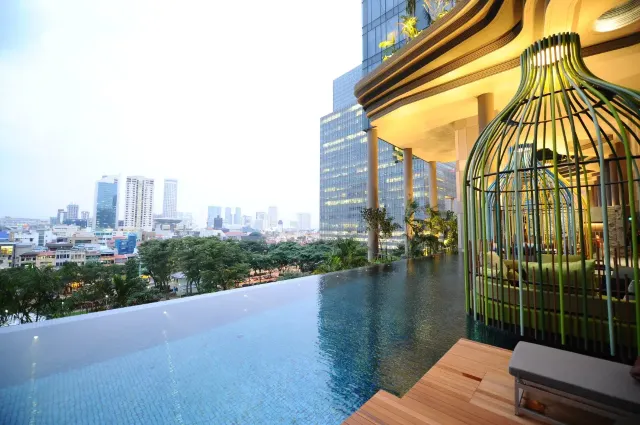 The hotel is designed to integrate harmoniously with its natural surroundings. Speaking of which, did we mention the fabulous location right in the heart of Downtown near Chinatown? Guests are a short walk from great sights like the Gardens by the Bay, the Promontory, and Fort Canning Park.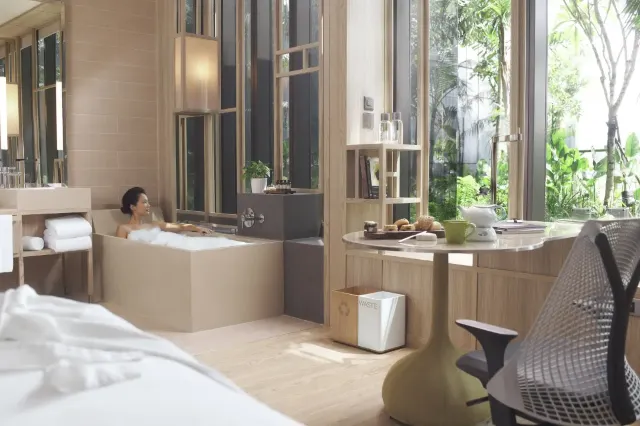 Rooms are bright with smart wood paneling and attractive accents and the hotel's outdoor pool is one of the most iconic in Singapore. The PARKROYAL COLLECTION Pickering combines luxury with style and is the perfect place for a great Singapore vacation.
Coming up with a list of the most luxurious hotels in Singapore is a tall order. There is no shortage of truly amazing places to stay. We've done our best to select those locations we felt most emblematic of luxury living in Singapore. These storied brands top the charts for good reason. Whether it's unparalleled service, phenomenal comfort, or just iconic style, you can't go wrong when you visit any one of Singapore's most luxurious hotels.
Copyright © 2023 Trip.com Travel Singapore Pte. Ltd. All rights reserved
Site Operator: Trip.com Travel Singapore Pte. Ltd. Travel License No. 02943