5 best places to travel during your time in Sentosa Island, Singapore

Catalogue
What to do in Sentosa

Resorts World Sentosa: Asia's Ultimate lifestyle destination resort

Universal Studios Singapore: A fun paradise for all age groups

S.E.A. Aquarium: Explore the wonders of marine life

Adventure Cove Waterpark: A perfect escape for a holiday

Palawan Beach: A lovely picturesque beach for families

How to get to Sentosa Island?

1. MRT and Sentosa Express

2. Singapore Cable Car

3. Sentosa Boardwalk

Top 20 Best Things to Do in Singapore - 2023

1. Sentosa

2. Universal Studios Singapore

3. Gardens by the Bay

4. S.E.A. Aquarium

5. Singapore Flyer

6. Singapore Zoo

7. Skyline Luge Singapore

8. Night Safari

9. Wings of Time

10. Singapore River

11. DUCK Tours

12. Adventure Cove Waterpark

13. Merlion Park

14. River Wonders

15. National Museum of Singapore

16. Marina Bay Sands

17. Sands SkyPark

18. Clarke Quay

19. ArtScience Museum

20. Chinatown

Top 5 Best Luxury Hotels in Singapore - 2023

1. Raffles Singapore

2. Capella Singapore

3. The Fullerton Bay Hotel Singapore

4. Resorts World Sentosa - Equarius Villas

5. Marina Bay Sands Singapore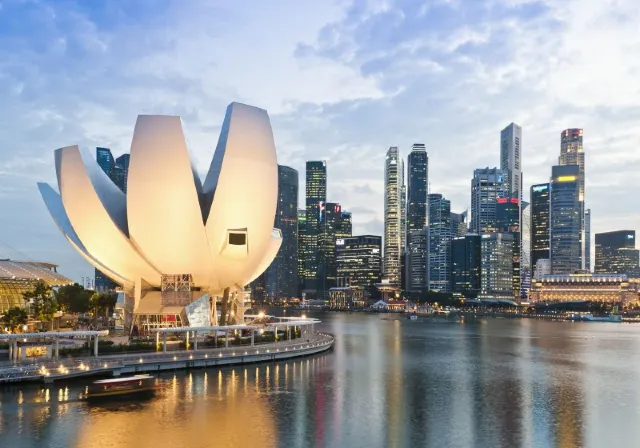 Brimming with fantasy-world theme attractions, a breathtaking aquarium, relaxing golden sandy beaches and glitzy shops and bars, Sentosa Island, located off the southern coast of Singapore's main island, is an ultimate destination to take a break from the hustle and bustle of city life.
Whether you are yearning for an adrenaline rush or a day of relaxing in the sun, Sentosa is sure to leave you spellbound. Here, we have rounded up 5 best places to make the most of your holidays.
Resort World Sentosa (RWS) is an enormous, multi-hotel & spa complex that distinguishes itself from other resorts with its extraordinary size and distinctive features. With fine dining, upscale shopping and leisure activities, the place is considered as Asia's ultimate lifestyle destination resort.
Visitors can find 47 restaurants, and a variety of entertainment, transportation, and shopping options all conveniently located around your accommodation.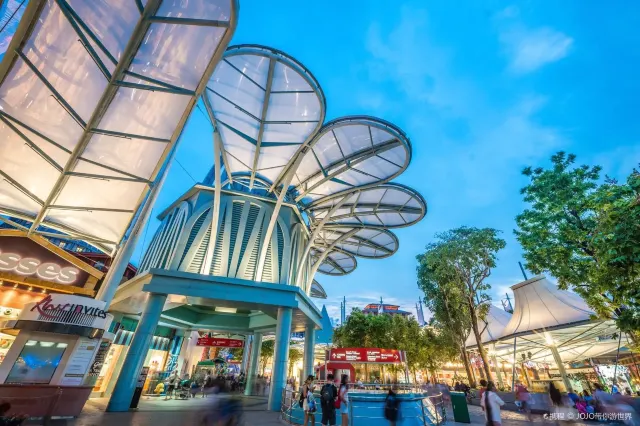 Sentosa Island's top attractions include the casino, Universal Studios, Adventure Cove Water Park, S.E.A. Aquarium, Maritime Experiential Museum, and The Sentosa Eye.
Universal Studios Singapore is undoubtedly one of the must-see tourist attractions in Sentosa Island that has lured multitudinous tourists from home and abroad every year. With more than 25 feature rides and 7 different theme zones, Universal Studios Singapore is noted as one of the largest theme parks in Asia.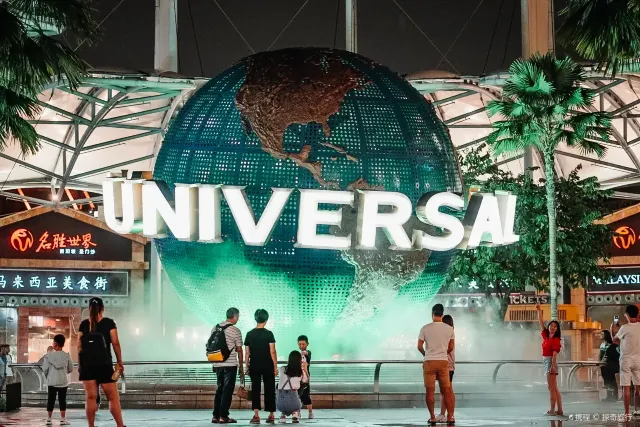 In addition, for thrill-seekers, make sure to check out Battlestar Galactica: HUMAN vs. CYLON, Revenge of the Mummy, and Jurassic Park Rapids Adventure. Exciting loops, sudden turns and breathtaking drops will definitely make you scream your heart out!
Situated within the Resorts World Sentosa complex, the S.E.A. Aquarium takes you to embark on an incredible journey to marvel at the magical underwater worlds. It's one of the largest aquariums in Asia, featuring an impressive collection of over 100,000 marine animals from more than 1,000 species.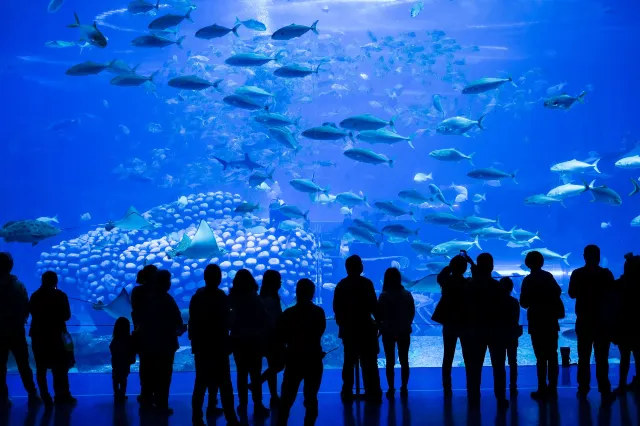 The Open Ocean Habitat, a humongous aquarium in the center of the S.E.A. Aquarium will definitely make you feel like you were stepping on the cavernous ocean floor. Remember to take stunning photos of these eye-catching marine animals. In addition, many interactive programmes offer visitors an opportunity to have up-close animal encounters and immersive learning journeys, which inspire them to protect the world's oceans.
With so much to see and learn about, it's an ideal destination for the whole family, and definitely one of the top things to do in Sentosa, particularly for kids!
The Adventure Cove Waterpark is Southeast Asia's first hydro-magnetic coaster, and it has something for everyone whether you're a thrill-seeker or a nature lover.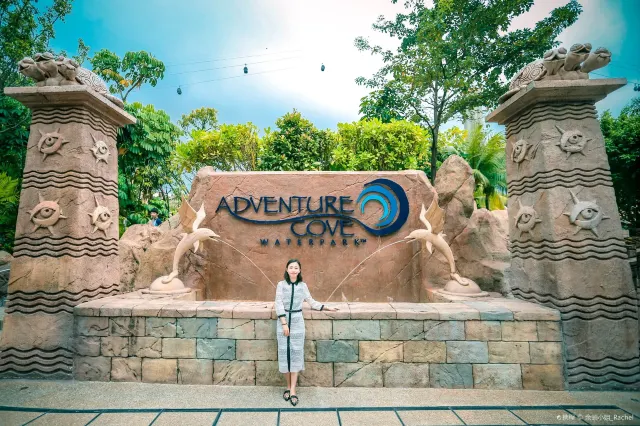 Travellers can experience the thrilling high-speed water slides with twists and turns or take a relaxing journey down a winding river. For those who are interested in marine life, there is an opportunity to snorkel with over 20,000 fish or wade with friendly rays in shallow water. The park promises a wave of fun for all visitors.
Perched on the southwest side of Sentosa Island, Palawan Beach is an excellent option for a day trip or a few hours' visit, particularly for families with kids who really want to while away the time.
If you are looking for a place where you can enjoy the lovely sunshine, fine white sand and crystal-clear water at the same time, then Palawan Beach is a must-see. Visitors could also see various photography enthusiasts take photos here. There are many glitzy bars and restaurants set around the island, offering drinks and food from mid-morning to late evening. It's very convenient for tourists to enjoy the great charms of the beach without any disruption.
For those who really want to take a fun adventure, remember to cross the rope bridge to the islet which is the 'Southernmost Point OF Continental Asia'. Travellers can climb up the watchtower and get a panoramic view of the beachfront.
The free entry promotion to Singapore's Sentosa has been extended till 31 March 2023!
Currently, there are three ways to get to Sentosa Island: by MRT with Sentosa Express, Cable Car and Sentosa Boardwalk.
The fastest and easiest way to go to Sentosa Island is by taking the MRT and Sentosa Express.
To access Sentosa, visitors can take the MRT to the HarbourFront MRT Station. Upon reaching the station, people can get to the third floor of VivoCity shopping mall via the escalator. At the level 3 of VivoCity, take the Sentosa Express to Sentosa Island. The entire journey takes around 3-5 minutes for visitors to reach the island and it costs SGD $4.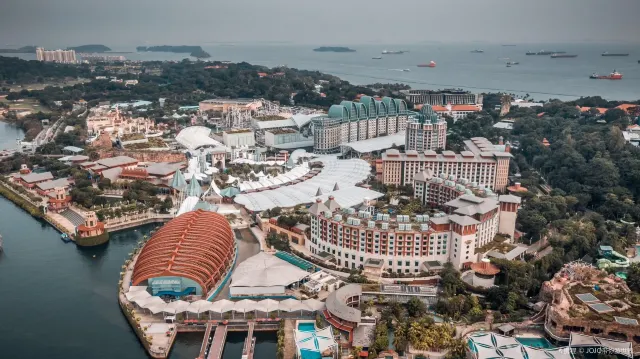 If you wish to reach Sentosa while viewing the panoramic view of Singapore's famous skylines and harbor, remember to take the Cable Car service.
The most accessible point to board a cable car to Sentosa Island is the HarbourFront Cable Car Station, where you can take the Mount Faber Line to the Sentosa Cable Car Station.
This transfer typically takes about 30 minutes and requires a fee of SGD $35 for adults (13 years and above) and SGD $25 for children (4-12 years).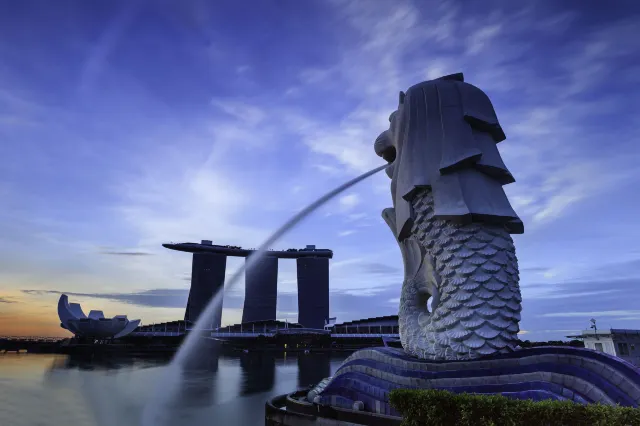 The Sentosa Boardwalk is a pedestrian walkway connected with Sentosa Island and VivoCity.
Visitors need to catch the North East Line or Circle line to HarbourFront MRT Station. And then choose Exit E for Sentosa Broadwalk, follow the "The Promenade Sentosa Boardwalk" direction board and walk for approximately 10 minutes to reach Sentosa Island.
Payment Methods








Our Partners


Copyright © 2023 Trip.com Travel Singapore Pte. Ltd. All rights reserved
Site Operator: Trip.com Travel Singapore Pte. Ltd. Travel License No. 02943